How HT Facebook Blocker Can Help You Excel
Encourage productivity is easier than you think. Overcome distractions and time-wasters and use your time more efficiently with HT Facebook Blocker.
Block or limit time-wasters such as social networks and games
Limit entertainments and schedule time for rest
Identify and eliminate inefficient habits
Correct restrictions according to the collected data to become even more effective
Try HT Facebook Blocker and wonder how impressive you can be!
1.

Download and Install HT Facebook Blocker
The process of installation is simple. After installation, HT Facebook Blocker works in the background starting with Windows and follows your preferences.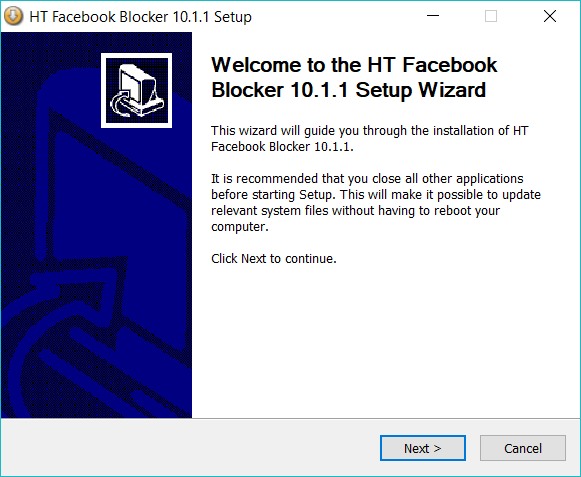 2.

Block Time-Wasting Websites
Block most time-wasting websites such as social networks, news, video, etc. Do not forget to block inappropriate content - adult websites and other sites from the proposed categories.
Click Website Blocking.
Select the predefined categories to block or add your websites to the Blacklist.
Click Apply.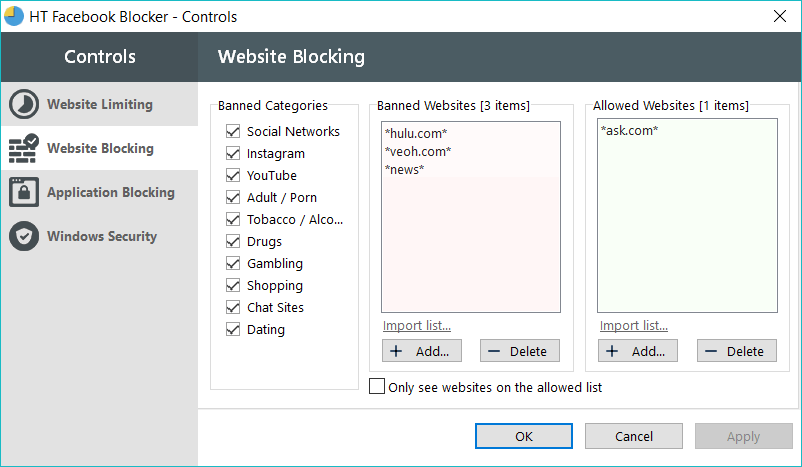 3.

Limit Time-Wasting Websites
Limit time on non-work-related websites or schedule your leisure. For example, you can limit time on Twitter to 30 minutes per day or allow it only during lunch break.
Click Website Limiting.
Add websites you want to limit time on.
Specify Maximum Time Allowed per day for limited websites.
Set when you can visit the limited websites with the Schedule.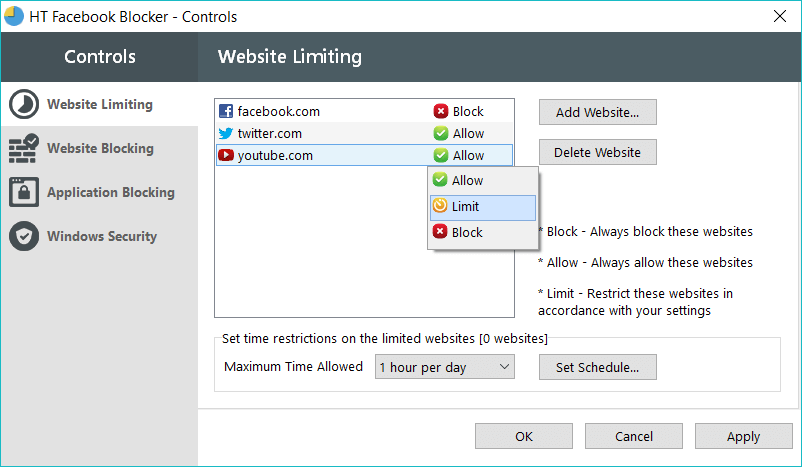 5.

Block or Limit Time-Wasting Applications
With HT Facebook Blocker, you can block or limit any installed and even not installed applications. Block or limit games, messengers, video players, etc. to encourage productivity.
Click Application Blocking.
Add applications to the list.
Choose Block or Limit for each application.
Set Maximum Time Allowed or Schedule if needed.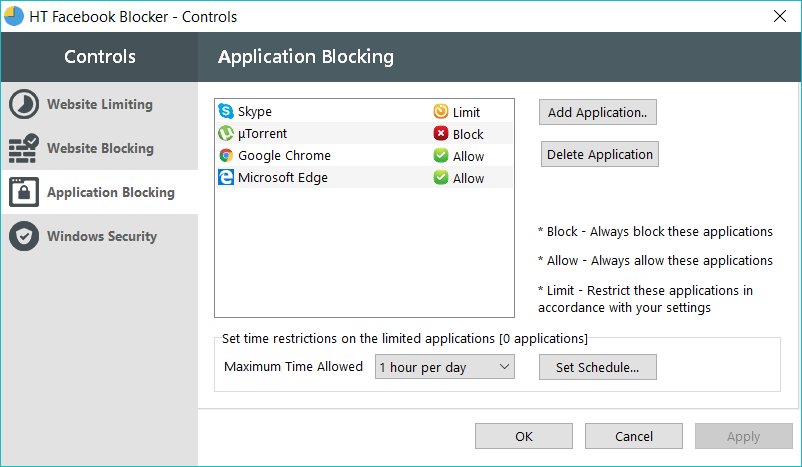 6.

Track Time You Spend on Websites and Applications
The program shows you detailed reports so you can see how much time you spent on each website and application. Learn how you spend your days and where you waste time using the reports.
Open HT Facebook Blocker.
Click Applications or Websites under Reports.
Choose date ranges for more complete analysis.
7.

Adjust Restrictions for Even Better Results
Having all data about the time spent on your computer, you can see where you waste time and correct the filters.
Open HT Facebook Blocker.
See Reports.
Block time-wasters directly from reports.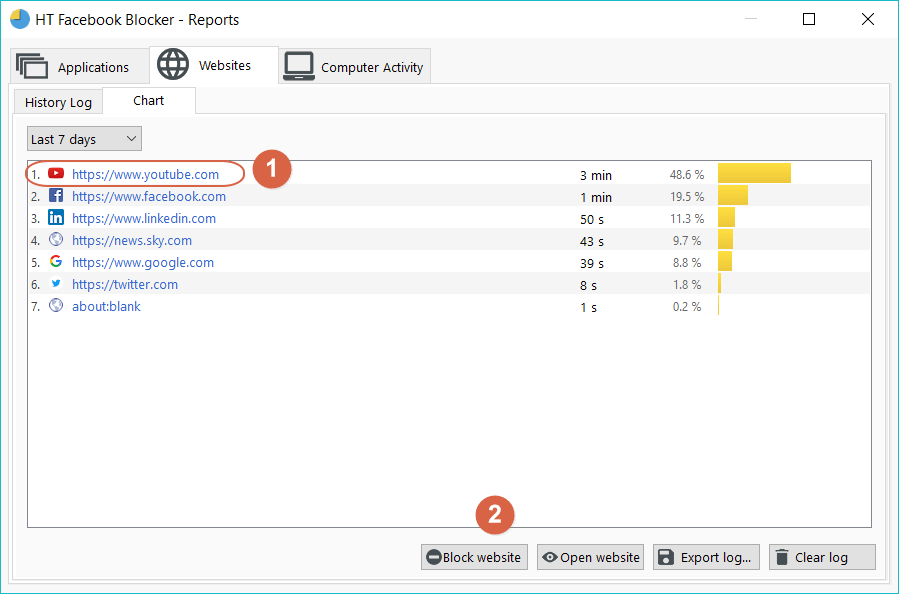 Haven't tried HT Facebook Blocker yet? Download the 14-day trial version!
Liked the program? Purchase the full version now!