How to Block Video on a Computer—Video Sites and Players
If you want to block video–video sites and players for yourself, your team, or your children, you can do it easily with HT Family Shield or HT Task Vector. Read on to find out:
How to Block Video Sites
HT Family Shield is compatible with most browsers—Google Chrome, Edge, Firefox, IE, Brave, and Opera. You don't need to install different add-ons and configure them one by one, install one video blocker with lots of features that allow you to block or limit videos, and be sure that your bans cannot be circumvented.
Download HT Family Shield and install it on your computer.
Open and log in to your online dashboard on our parental portal—family.ht-vector.com.
Go to Website Blocking.
Click Youtube/Video on the Banned Categories section and toggle its status to Block.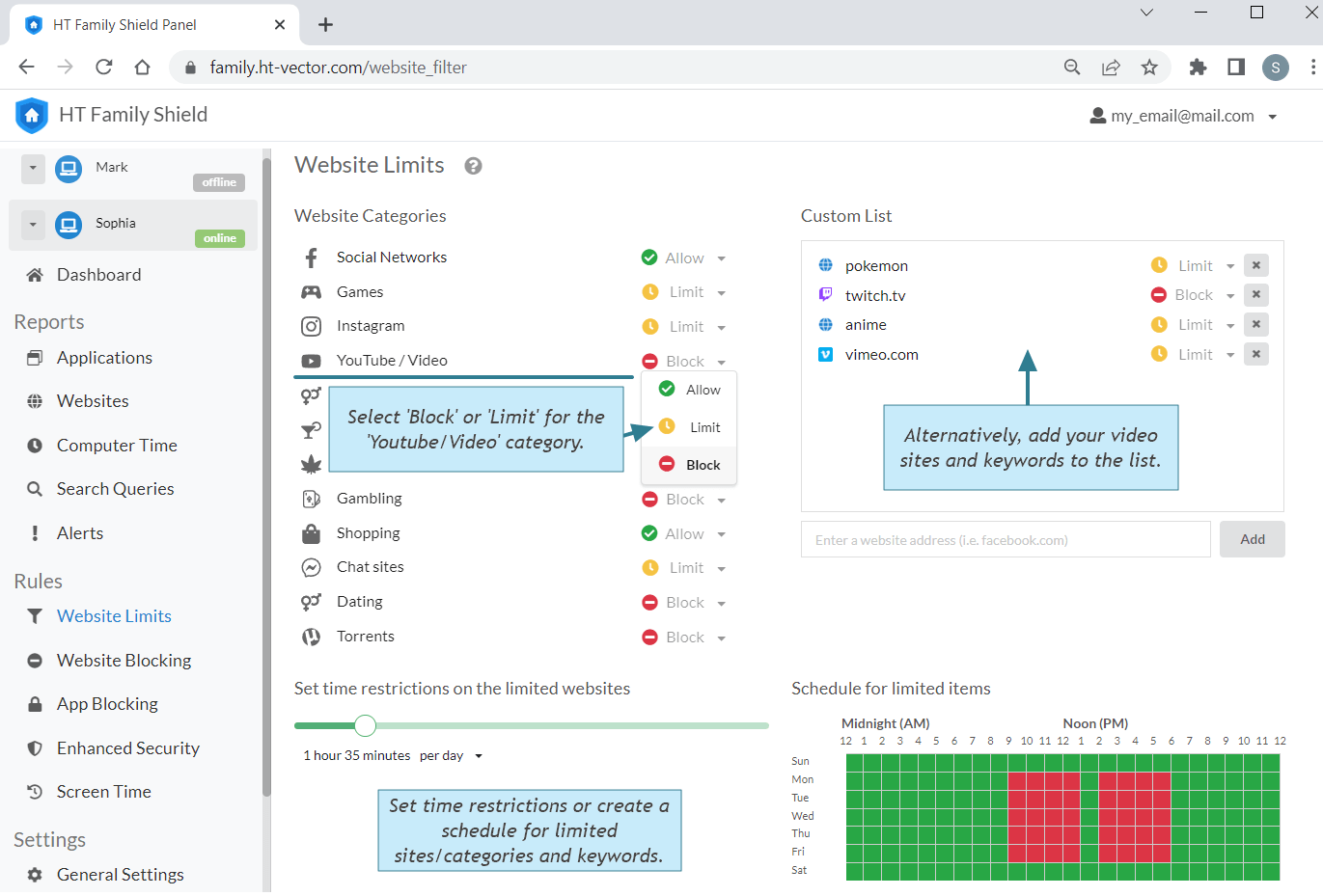 Note! This will block most of the video sites. If some website is not blocked, simply add its URL to the Blacklist.
How to Block All Videos Except for Those Related to School
Usually, children need some websites with videos for their classes or homework. With HT Family Shield, you can whitelist these websites white blocking all other video sites.
Go to Website Blocking and make the Youtube/Video category blocked.
Add websites with videos you want to allow to the Whitelist.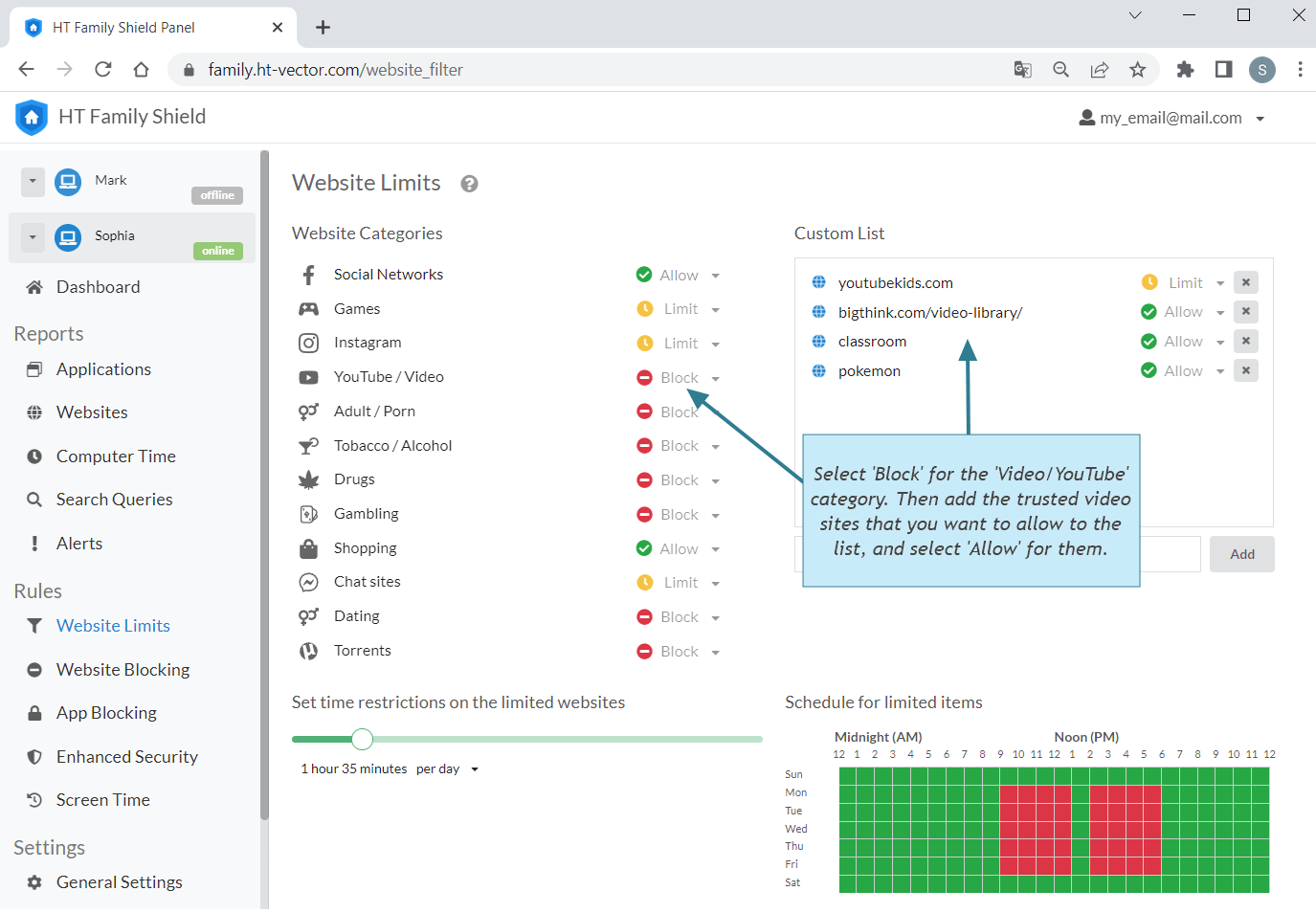 How to Limit Video
Another case, when you don't want to block video websites completely, but you want your child to spend less time wanting unproductive video. HT Family Shield can help!
Go to Website Limits.
Add video sites, your child spends too much time, to the list.
Set up Maximum Time Allowed and a Schedule for them.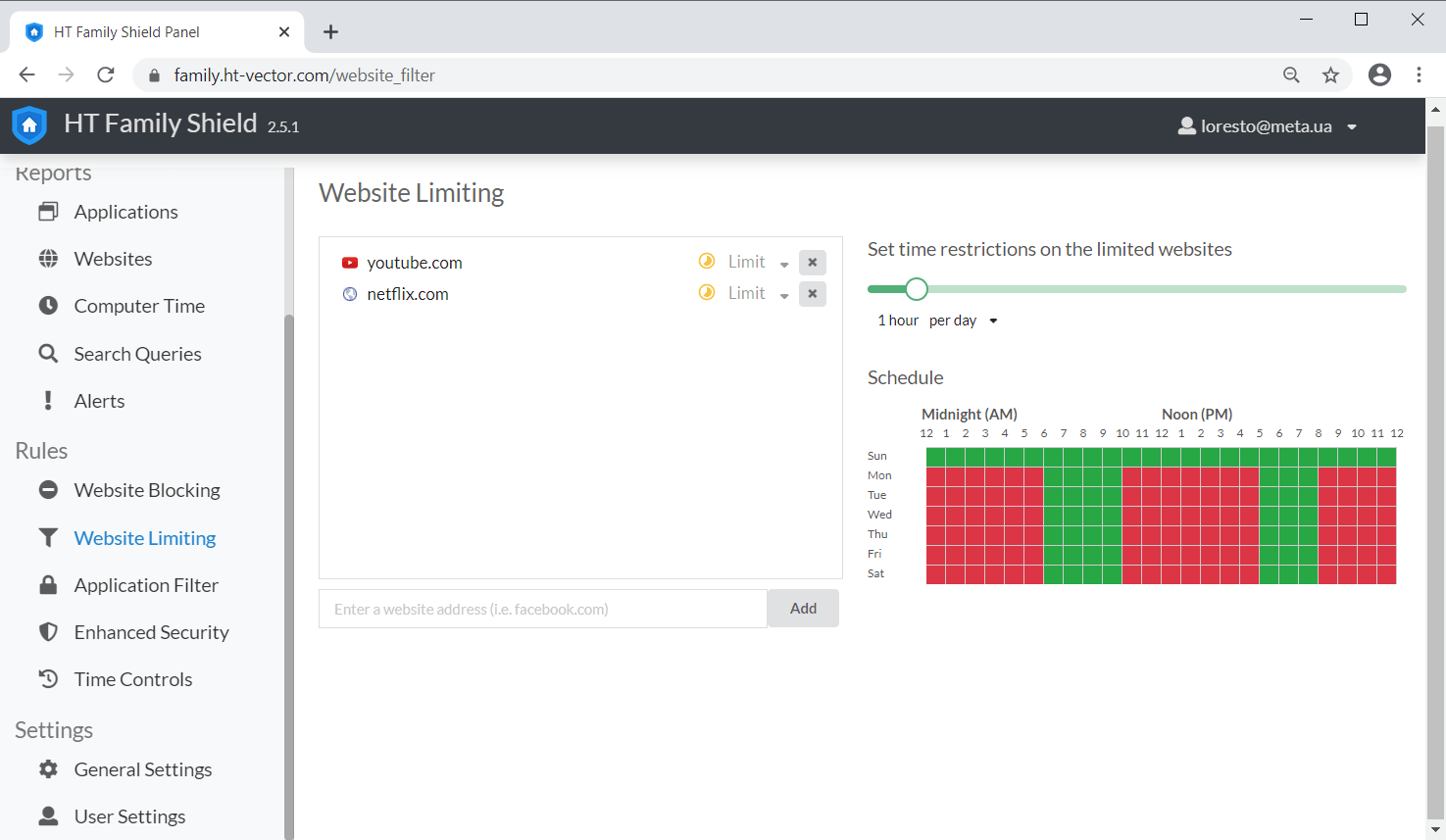 How to Block Video Players—Video Apps
Video players are apps, so website blocking cannot affect them. In this case, we need another approach. Our video blocker allows you to bock/limit or make a schedule for any application installed on your computer.
Go to Application Blocking.
Add app you want to block/limit to the list. Change their status according to your preference.
Block status completely diabetes an app.
Limit status restricts the time users can spend on it.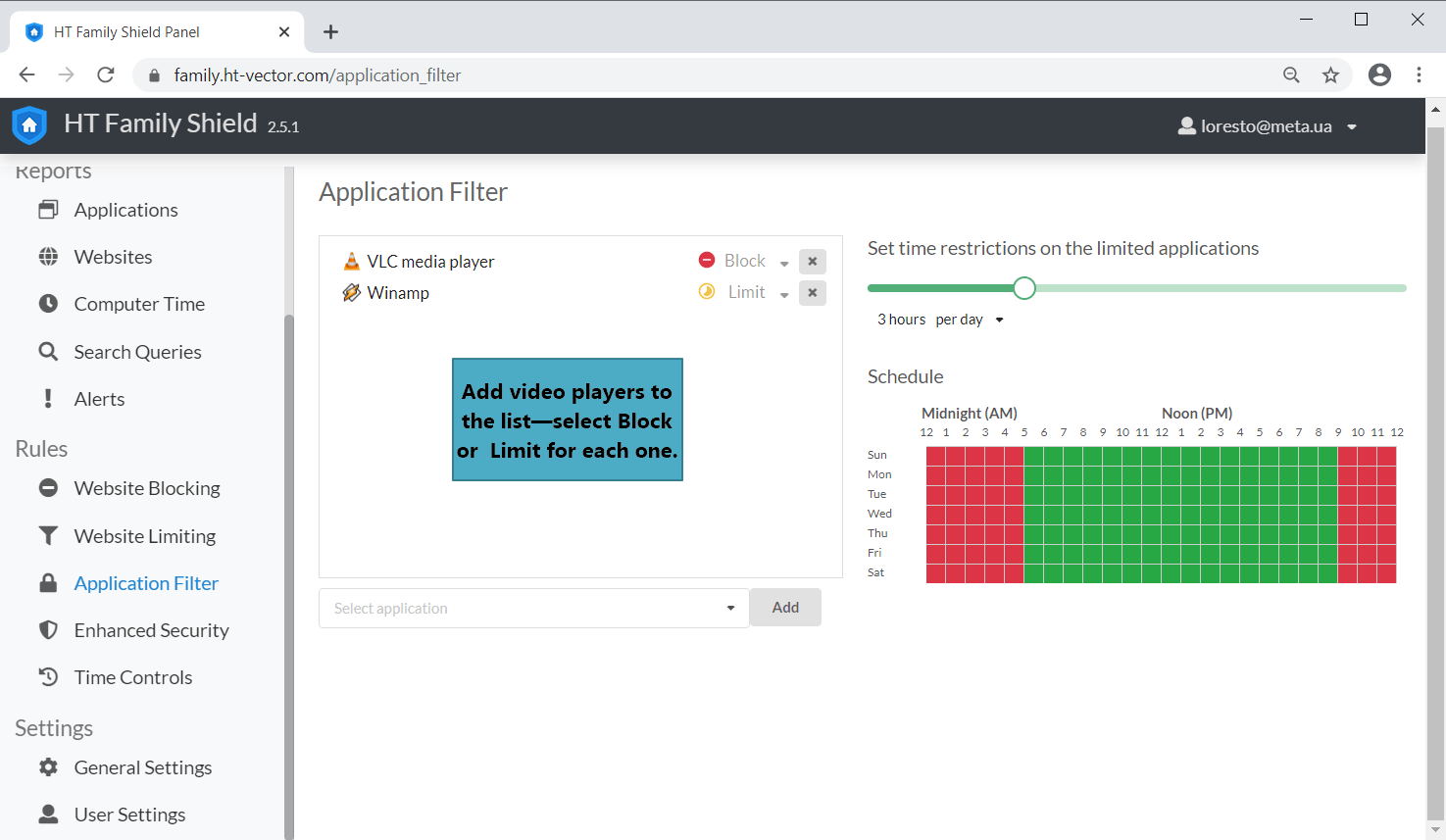 HT Family Shield offers a diverse range of blocking, limiting, and scheduling features for sites and apps. Due to remote control, you can set up bans or, on the contrary, override/unlock your bans, for example, when your child has finished his/her educational goals for the day anytime you like in real-time.
Log in to our parent portal and block video in a way you want with a 14-day free trial.