Website Limits
Last updated: November 3, 2022
HT Parental Controls offers unique options, among them Website Limits, that allows you to set time limits for specific websites.
You can limit website usage based on time. In this way, you can give your child more freedom allowing them some entertainment without prejudice to other activities. For example, you can limit YouTube or Roblox to 1 hour per day or allow them for the weekend.
Open Rules > Website Limits.
Add websites you want to set time limits for to the list and select Limit for them.
Set time restrictions and Schedule if needed.
Click to enlarge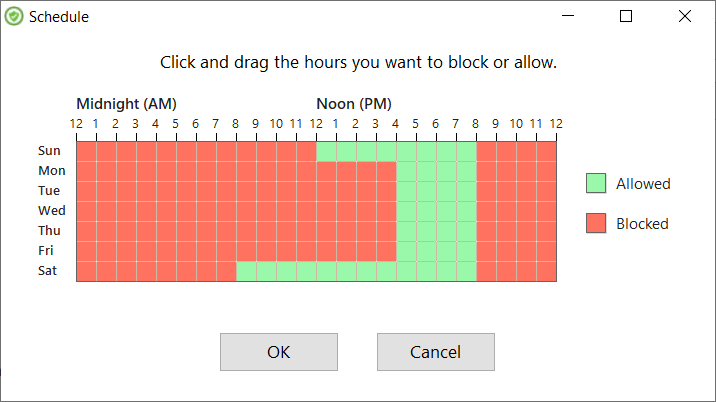 Click to enlarge
The example on the screenshot limits Youtube and Roblox to 1 hour and 15 minutes per day. It is a total time for both. The sites are available only from 4 PM to 8 PM on weekdays, from 12 PM to 8 PM on Sundays, and from 8 AM to 8 PM on Saturdays. The Facebook site is not accessible, while Twitter can be used without limitations.
You can choose one from 3 statuses for each site on the list — Limit, Block, Allow. Use Limit to set time limits for a site according to the time restrictions and schedule below. Use Block to lock a site completely. Allow means no reactions.
With HT Parental Controls, you can also set time limits on apps using App Blocking. So you can limit time for app games, players, messengers, etc. Learn more
Back to HT Parental Controls Help Center
Please do not hesitate to contact us. We're here to help.
Contact us