How to hide HT Parental Controls
---
How to hide HT Parental Controls
By default, HT Parental Controls is invisible to users—it works silently in the background, it does not show any messages and it does not discover itself.
The program icons are created only on the account you installed the program, so your children do not know that HT Parental Controls was installed.
You can completely hide the program.
Go to the General Settings tab
Select Hide the program.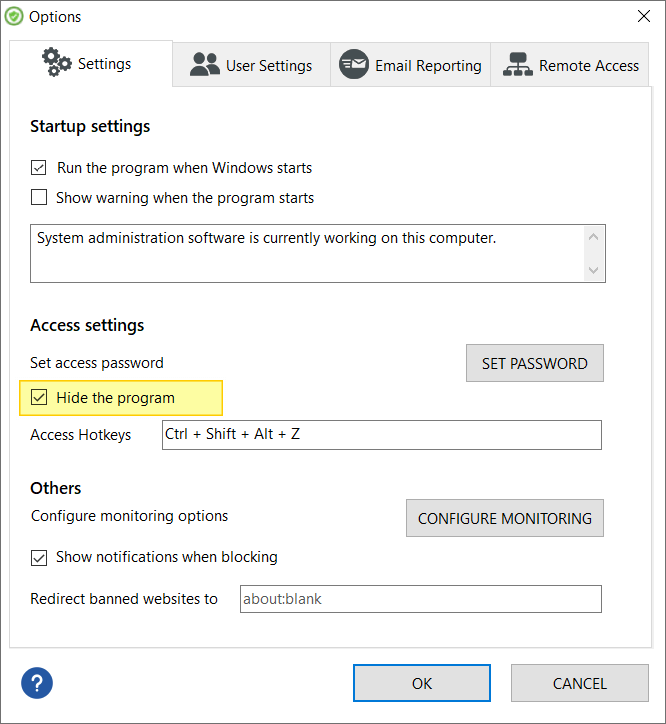 Use the keyboard shortcuts or the access word to access HT Parental Controls if it's hidden.
Back to HT Parental Controls Help Center
Please do not hesitate to contact us. We're here to help.
Contact us ›