User Accounts Settings
When you first install HT Parental Controls, it will monitor all the users on this computer whether they have or do not have administrative rights.
Note! HT Parental Controls can work only with local accounts on the monitored computer. The app does not support network or domain users.
The User Accounts settings allow enabling or disabling each filter and monitoring option for individual users' accounts. You can completely turn off all monitoring and the filters for your account while making sure that all other existing and future users are protected.
Choose User Accounts.
Check or uncheck parental controls' features for a particular user.
Click Apply.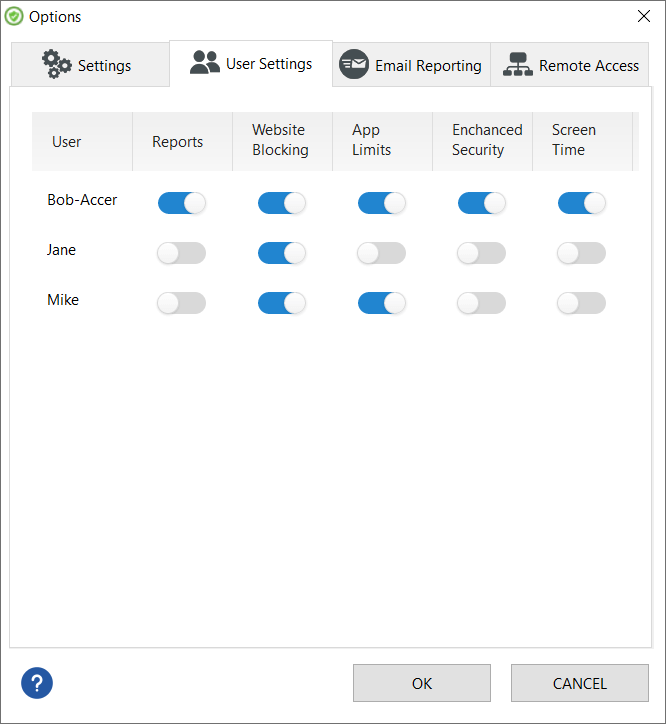 Even if your child creates a new user to circumventing your rules, it does not help. HT Parental Controls starts automatically for all new users and applies its filters on all user accounts by default.
Back to HT Parental Controls Help Center
Please do not hesitate to contact us. We're here to help.
Contact us