How to prevent children from circumventing HT Parental Controls
We understand how security is important and did our best to protect the software from circumventing and bypassing. The software can monitor and filter all accounts, so even if your child has administrator rights or create a new user account, it is not a problem. The program uninstallation is highly protected. HT Parental Controls cannot be uninstalled in a usual way from the Uninstall Program menu or by deleting its executable file.
The program icons are created only on the account you installed the program, so your children do not know that HT Parental Controls was installed. You can completely hide the application on the General Settings tab.
However, there are some security measures you can take to protect parental controls from your tech-savvy and smart child.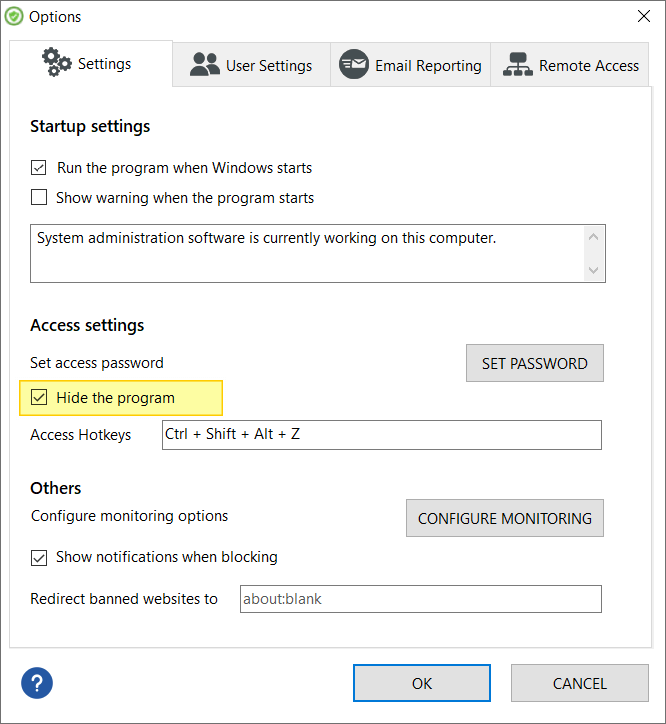 Back to HT Parental Controls Help Center
Please do not hesitate to contact us. We're here to help.
Contact us