HT Parental Controls is not working
Please check the following:
Make sure that HT Parental Controls does not conflict with your antivirus, Windows Parental Controls or other parental control software.
Check the program status on the dashboard and make sure that HT Parental Controls is Active.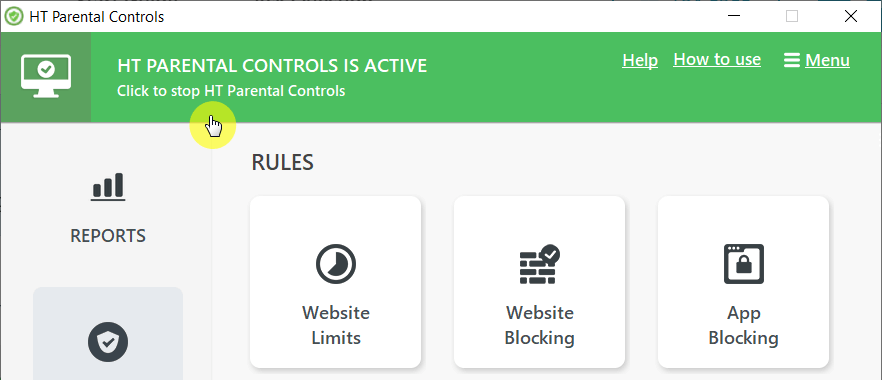 Go to General Settings and make sure that the Run the program automatically checkbox is checked.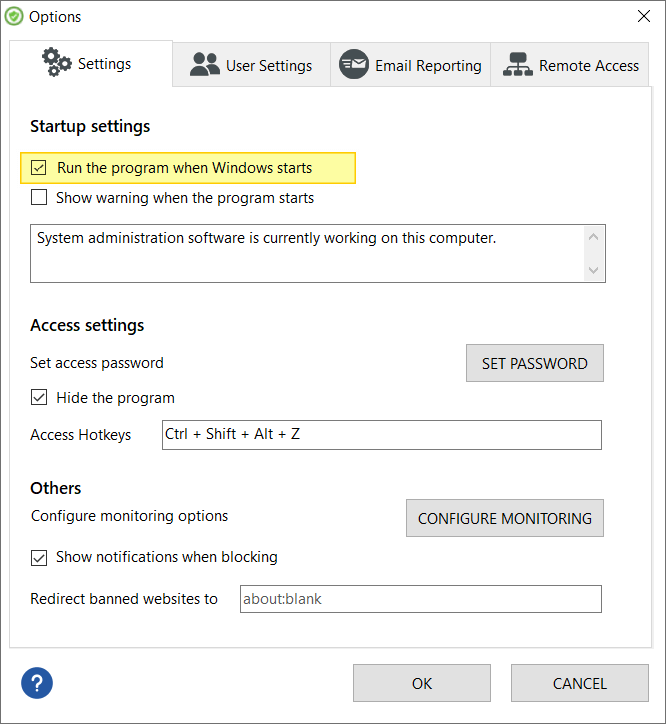 Check the User Accounts settings.
Check the Computer Activity logs to make sure that the program worked all the time when the computer was running and was not bypassed.
Learn how to prevent children from circumventing HT Parental Controls
If all the settings are OK, update the program. Learn how to update HT Parental Controls
Please write to us if the problem persists, we will be glad to deal with the issue. You can contact us at [email protected] or using the contact form. We will answer you ASAP trying our best to help you.
Back to HT Parental Controls Help Center
Please do not hesitate to contact us. We're here to help.
Contact us