Remote Manager
HT Parental Controls allows you to view logs and configure blocking remotely from any device with a browser and a connection to the same networks as your child's computer.
Remote Manager is a remote version of HT Parental Controls. It contains all the filters and settings and lets you view the logs from the monitored PC. Using and accessing Remote Manager is easy. You only need to turn the feature on and remember the IP address of your child's computer.
To enable Remote Manager:
Open HT Parental Controls installed on your child's computer.
Go to the Remote Manager tab and click Turn on.
Remember the address of the monitored computer showing on the tab.
Give permission when Windows asks.
To access Remote Manager:
Enter the URL from the tab into the browser on your remote device.
Log in to Remote Manager.
The default login is admin.
The default password is admin.
Important! For Remote Manager, your device and the monitored computer have to be on the same network, for example, on one Wi-Fi network.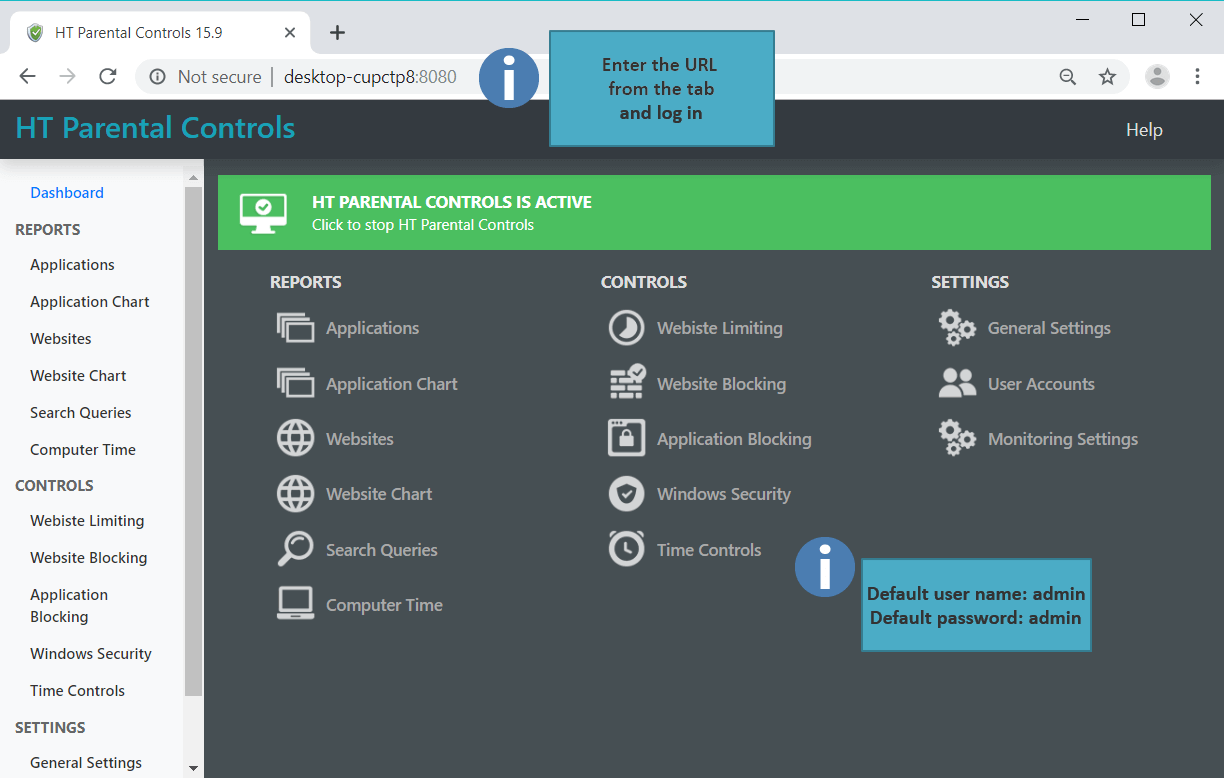 Back to HT Parental Controls Help Center
Please do not hesitate to contact us. We're here to help.
Contact us