How to Disable Internet Explorer
There are many reasons why people ask how to disable Internet Explorer. Often when working with clients especially in POS environments, they want to disable Internet Explorer from the computers or POS terminals. For employers, disabling Internet Explorer is the way to increase productivity and to protect computers from cyber attacks. This article will show you how to disable Internet Explorer and evade problems connected with it. Disabling Internet Explorer by using a proxy server is free but unreliable. Another way is to use special software such us HT System Administrator, that allows you to block Internet Explorer more effective and has many additional features.
How to Disable Internet Explorer using HT System Administrator
Download and install HT System Administrator.
Click the Application Blocking button.
Select the Internet Explorer checkbox.
Click Apply.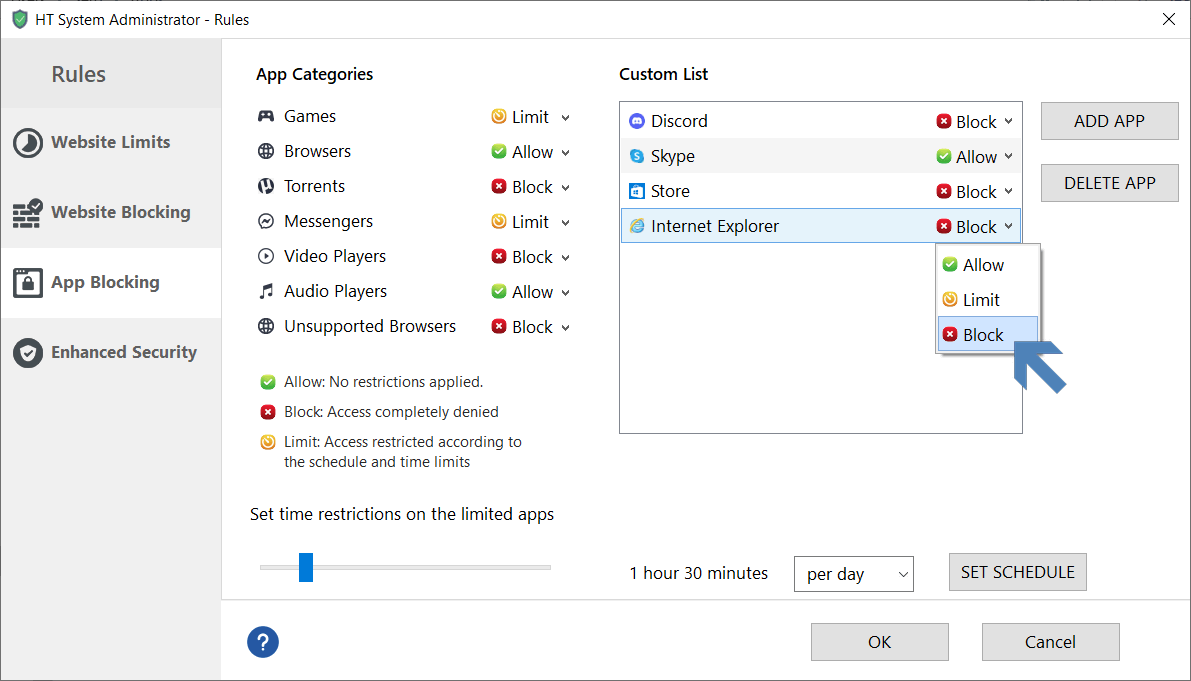 How to Disable Internet Explorer Using a Proxy Server
Open Control Panel.
Click Add or Remove Programs.
Click on the Set program access and defaults tab.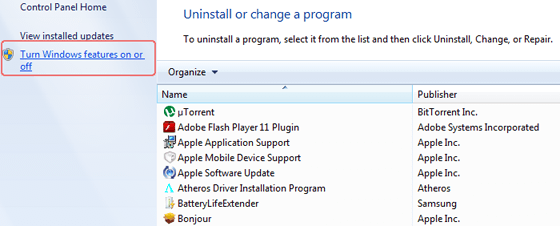 Uncheck the Internet Explorer checkbox.
Confirm your changes.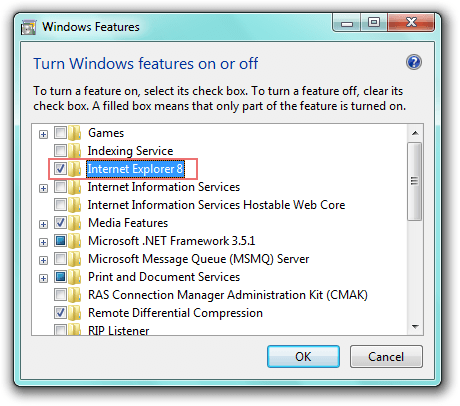 Although the there are free methods of disabling Internet Explorer, HT System Administrator offers many facilities to control and manage your computer. The program is easy to set up and hard to bypass. HT System Administrator allows you to restrict user computer activities and internet usage efficiently.
What you can do with HT System Administrator:
Block specified websites in any most known browsers Internet Explorer, Chrome, Firefox, etc.
Block websites by categories - Pornography, Gambling, Drugs, etc.
Disable Internet Explorer as well as any application - instant messenger, browser, game, etc.
Restrict access to important Windows features - Task Manager, Control Panel, Regedit, etc.
Limit time on specific websites and apps
View reports of visited websites
View reports of launched applications and computer activities
Get a 15-day free trial version and check all the program features.