How to Disable Registry Editor
We want to show you how you can disable registry editor tools such as REGEDIT and REGEDT32 using HT System Administrator. HT SysAdmin is a simple but powerful tool that allows you to restrict access to specific sites, apps, and configure Windows security policies. It's designed for employers and system administrators who want to set their own rules for computer use and improve productivity. The program also is recommended for schools & universities.
How to Disable Registry Editor Using HT System Administrator
Download and install HT System Administrator on your computer(s).
Click Rules > Enhanced Security.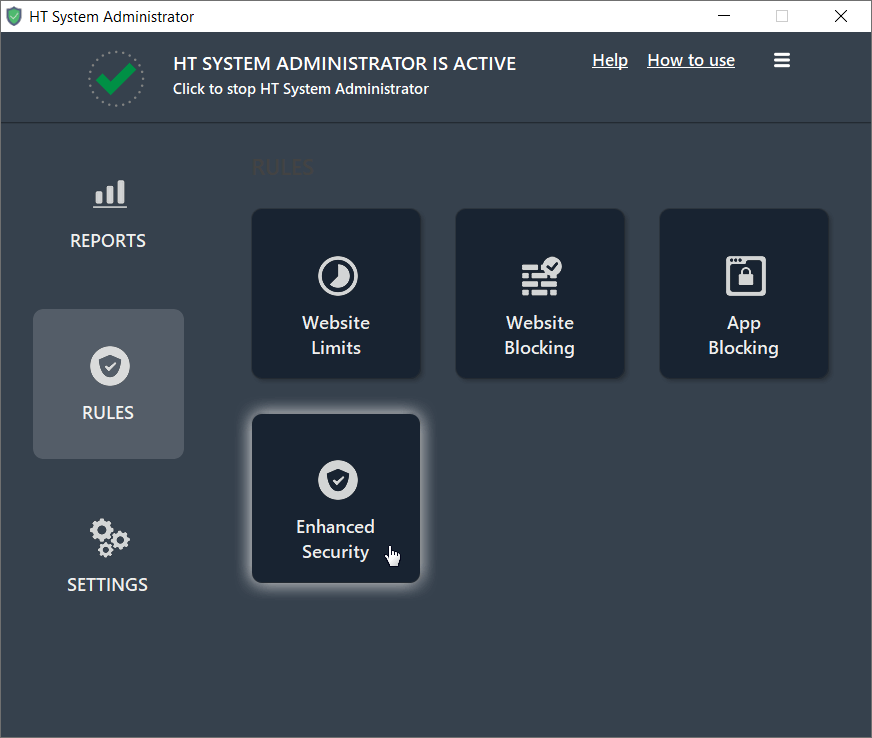 Turn on the Restrict Access to Registry Editor (regedit.exe) toggle and click OK.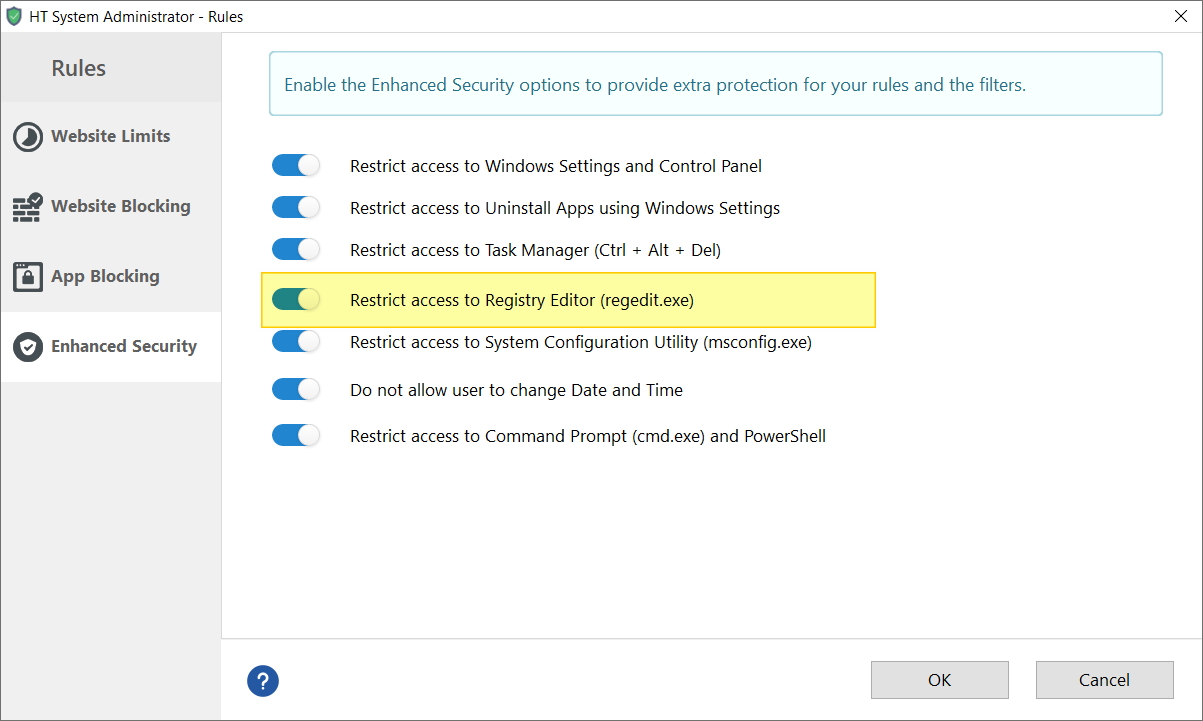 With HT System Administrator, you can:
Disable Task Manager
Disable Access to Windows Control Panel
Restrict Access to the Add/Delete Program menu
Disable Command Prompt - cmd.com
Restrict Access to MSConfig
It is a very easy app that helps you to keep your computer in order. You can configure HT System Administrator in different ways for different users on one PC. Restricting access to primary Windows resources is only a tiny part of the program's features.
HT System Administrator lets you to set up a variety of rules and filters.
Website Blocking
Block specific websites, block website categories, or block all websites except those whitelisted.
App Blocking
Set up a list of banned apps — games, browsers, messengers, etc.
Set Time Limits
Set time limits to manage how much time your users spend on time-wasting sites and apps.
Reports
See detailed reports of visited websites, launched apps, and computer time.
HT System Administrator supports all these major browsers — Chrome, Microsoft Edge, Internet Explorer, Firefox, Brave, and Opera. It has strong protections from efforts to bypass it. Only you can open it and change the settings, or uninstall the program. The Import/Export features help you set up the same settings on as many computers as you want with ease. The app will help you improve your employees' or students' productivity and efficiency.