Internet Filtering Software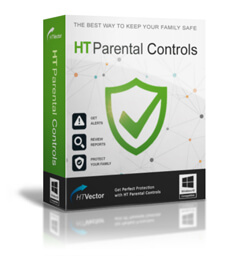 If you're a parent of school-age children, then you need to be aware of dangers existing in the online world. Adult content sites, violent games, chat rooms and even social networks and emails can be dangerous and pose a risk. The list of potential dangers goes on and on. Since parents cannot always be near their kids to protect and monitor their every action on the computer, Internet Filtering Software is available to help you to keep your children safe while browsing the Internet or using the computer. HT Parental Controls is software that allows you to filter internet content and control other computer activities.
How Internet Filtering Can Protect Children
Block Inappropriate Categories of Websites
Block Adult Content, Social Networks, Violence, Drags, Online Shopping, etc.
Block Websites by URLs and Keywords
Forbid any website you do not want your children to access
Block All Websites Except Allowed
Set up your list of trusted websites and block any other websites not on your list
Limit Time on Time-Wasting Websites
Set your list of websites and specify how much time a day users can spend on them
Set up Time Controls
Specify how much time and when users can be on the computer
View Detail Reports of all Online and Offline Activities
View local or email reports of all visited websites, launched apps, typed keystrokes, etc
This is only a small list of HT Parental Controls features. Test all program features with a 15-day free trial.
How to set our Internet Filtering Software
Download and install HT Parental Controls.
Click Website Blocking.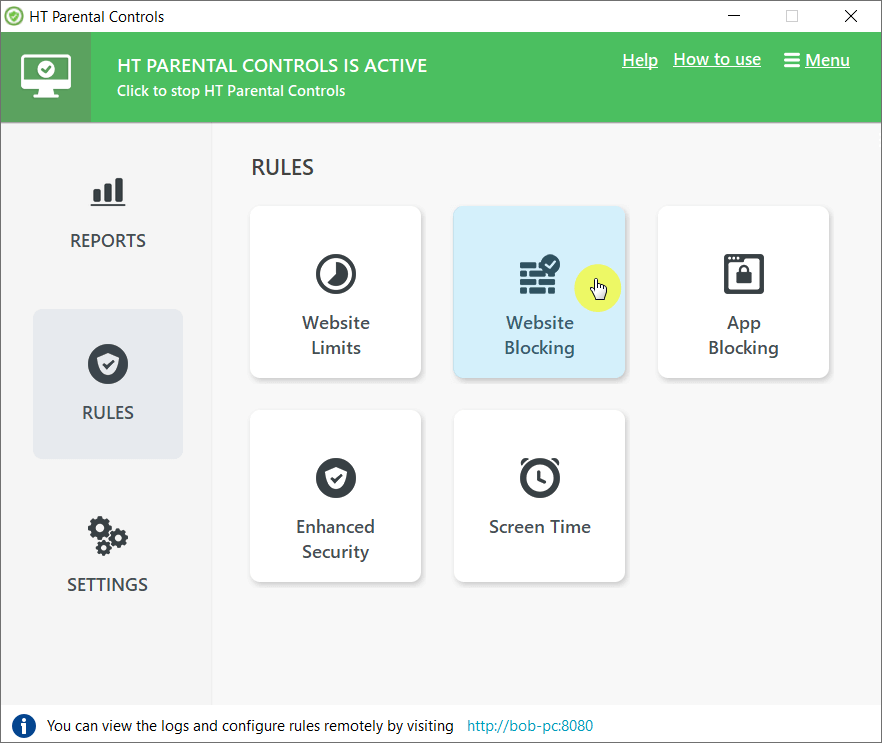 Select the checkboxes with categories you want to be filtered.
Specify your list of banned websites.
How to limit time on certain websites with Internet Filtering Software
Click Website Limiting.
Enter your list of websites you want to limit time on.
Specify the amount of time that users are allowed to spend on them.
On the Options menu, click Set Password.
Enter and confirm your new access password to HT Parental Controls.
Protect Your Children with HT Parental Controls
Step 1
Choose HT Parental Controls as your Internet Filtering Software
Step 2
Install the software on your computer
Step 3
Configure the filter settings for your family's needs
Step 4
Enjoy online and offline security
Although Internet Filtering Software cannot eliminate every danger lurking in cyberspace, it is quite a strong defense. With HT Parental Controls most of the dangers will be stopped at the entrance before they can even reach your child. Combined with computer monitoring, you will have peace of mind knowing that your child is safe on the computer.
The online world can be a dangerous place for kids and teens. Talk with your child about dangers that can trap them on the Internet and install Internet Filtering Software to make sure that they are completely protected even when you are not directly supervising their online activities. Consider using HT Parental Controls as a reliable and comprehensive Internet Filtering Software package.