Family Internet Filter to Block Unwanted Websites in all Browsers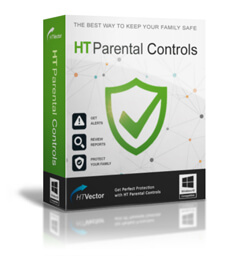 The best way to protect your family online is to use Internet Filter software. Use it on your child's computer to make undesirable content unavailable and protect your users from online threats.
Our website filter, HT Parental Controls, combines monitoring and blocking features to give the best protection to your child. It will keep your children from malicious content and prevent them from finding it, while the website blocker reliably bans specific websites. In addition, with monitoring features, you can view how the computer was used.
Screenshots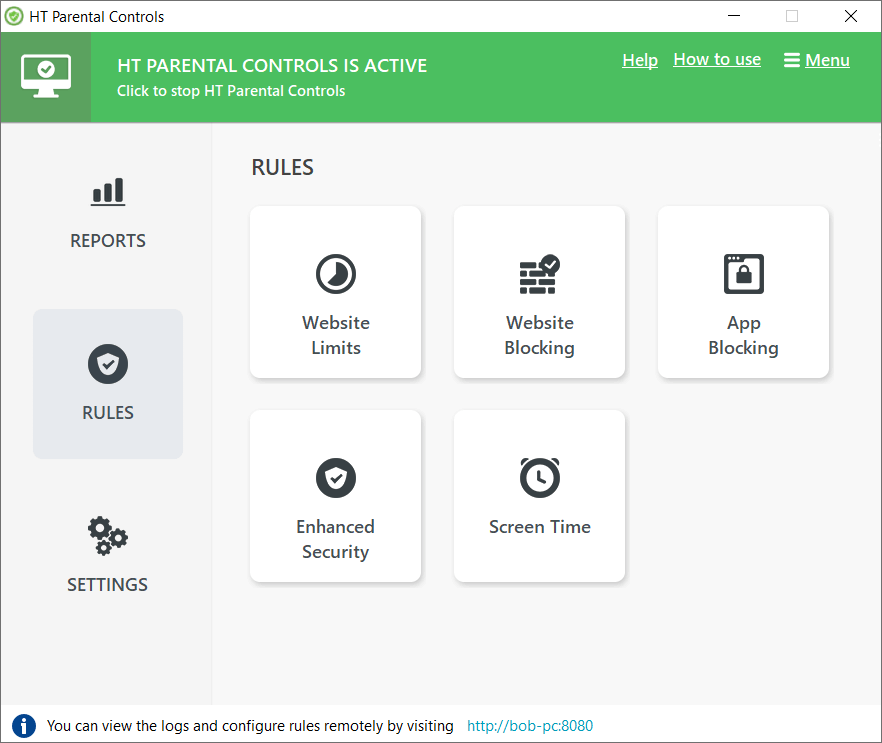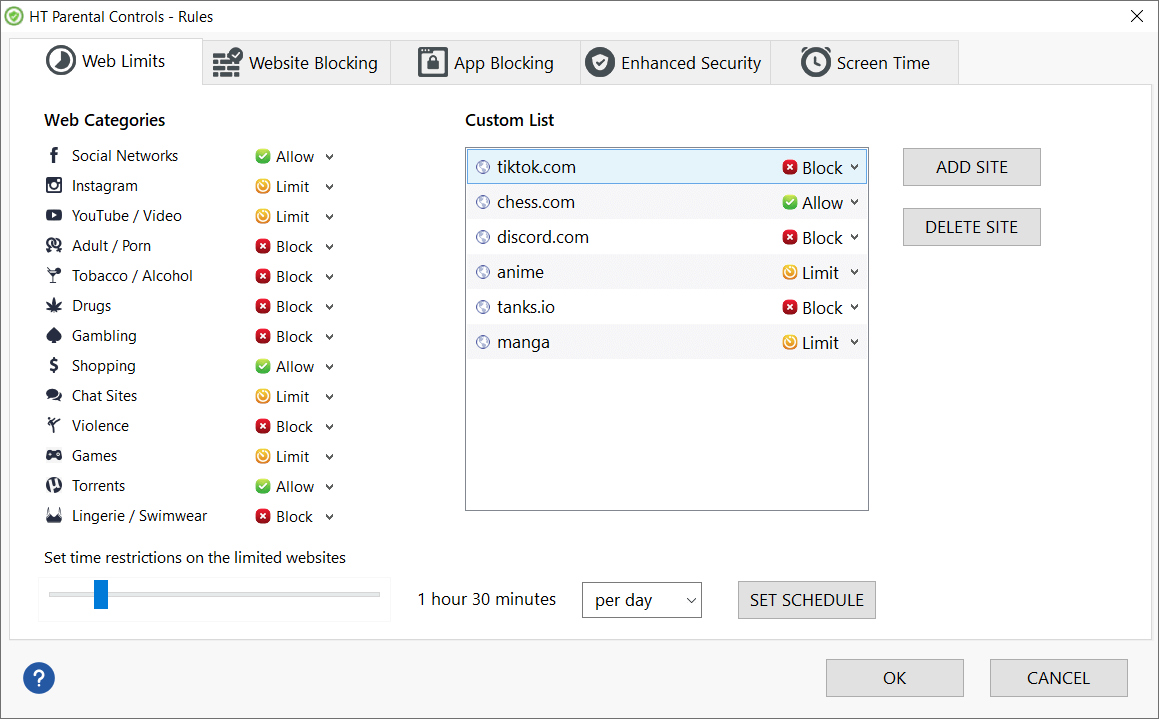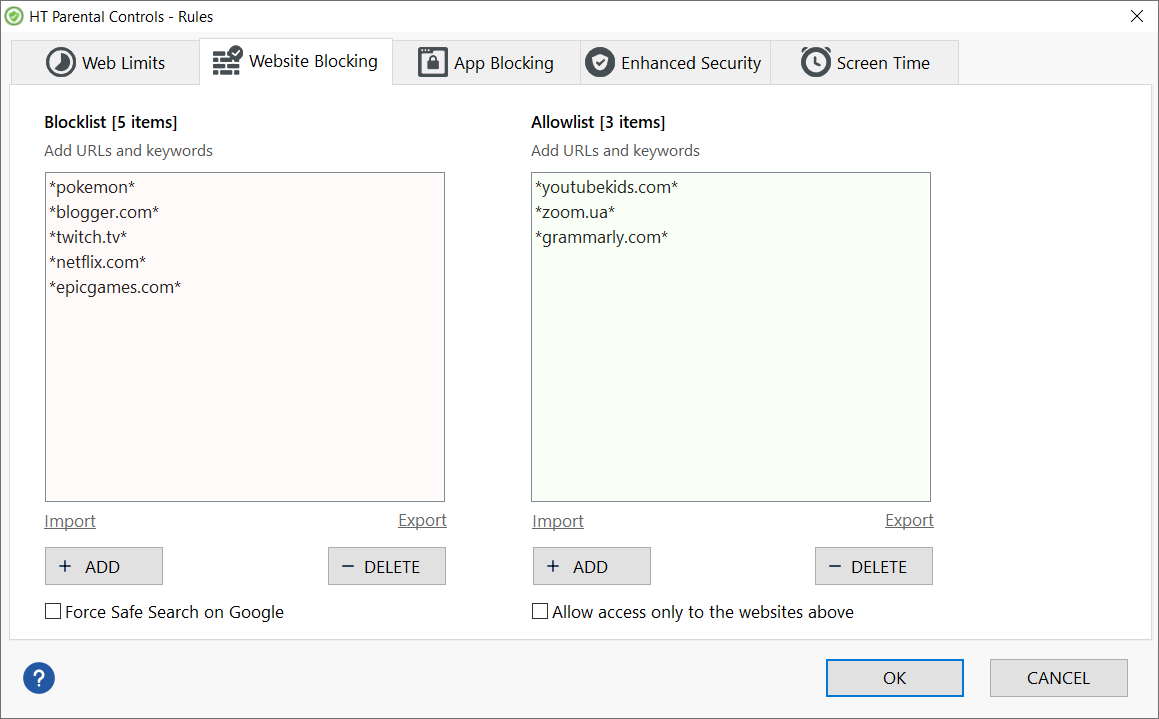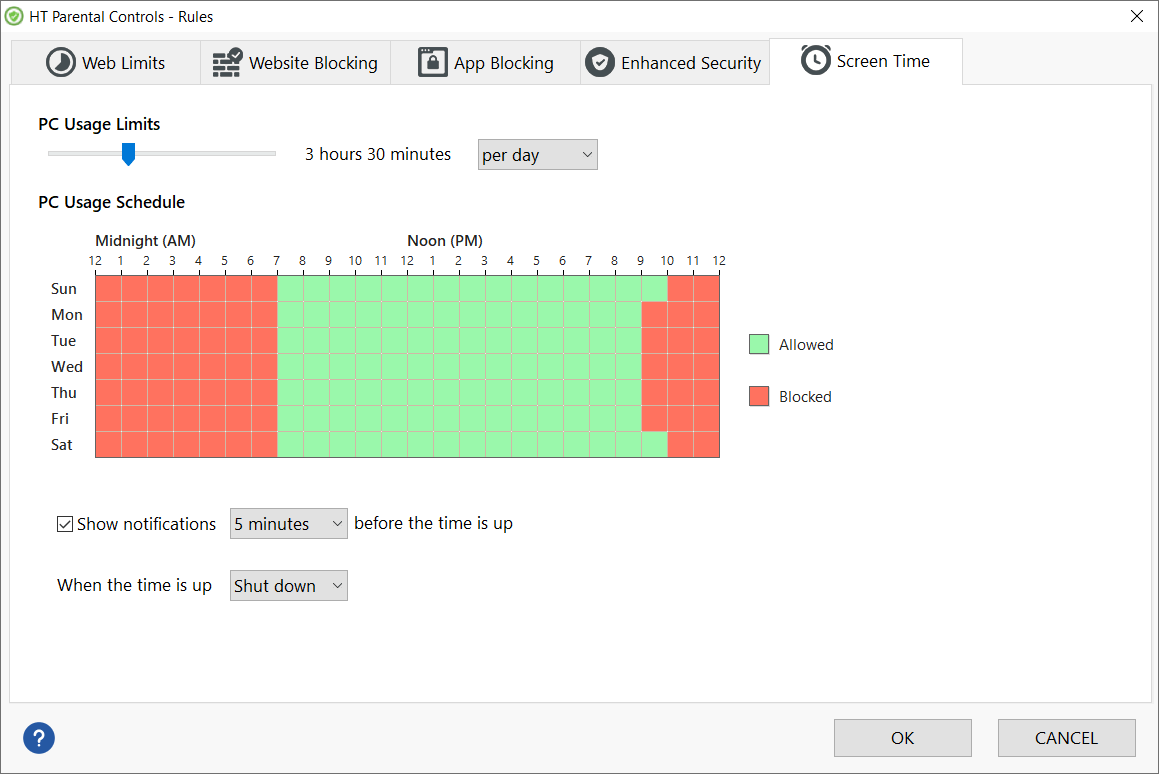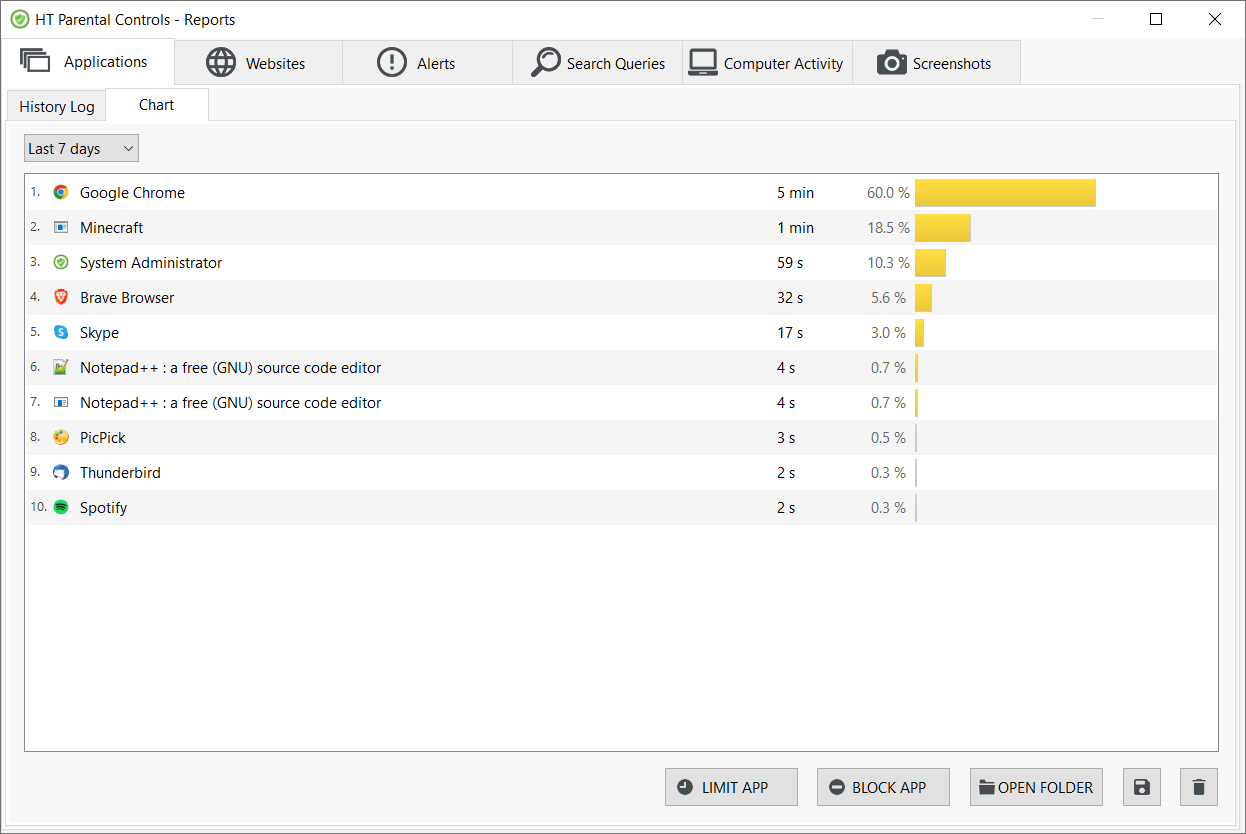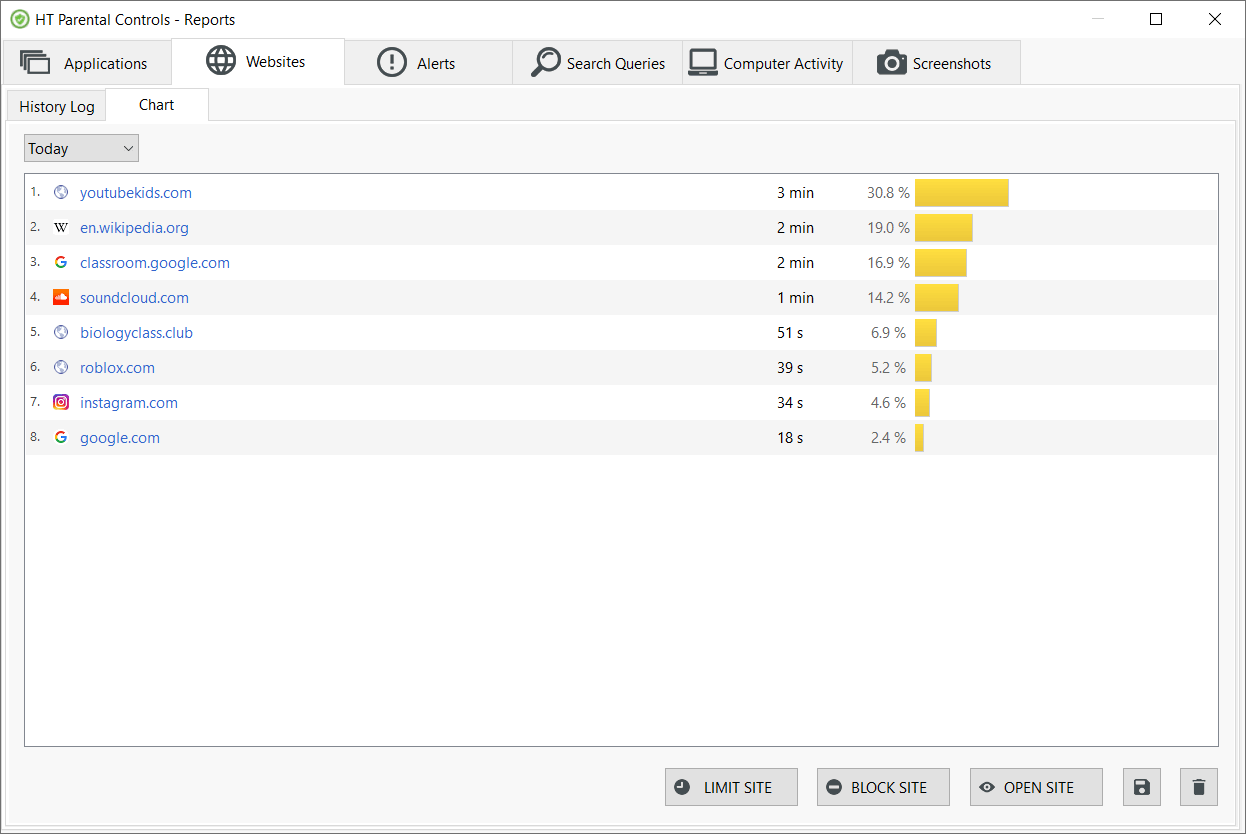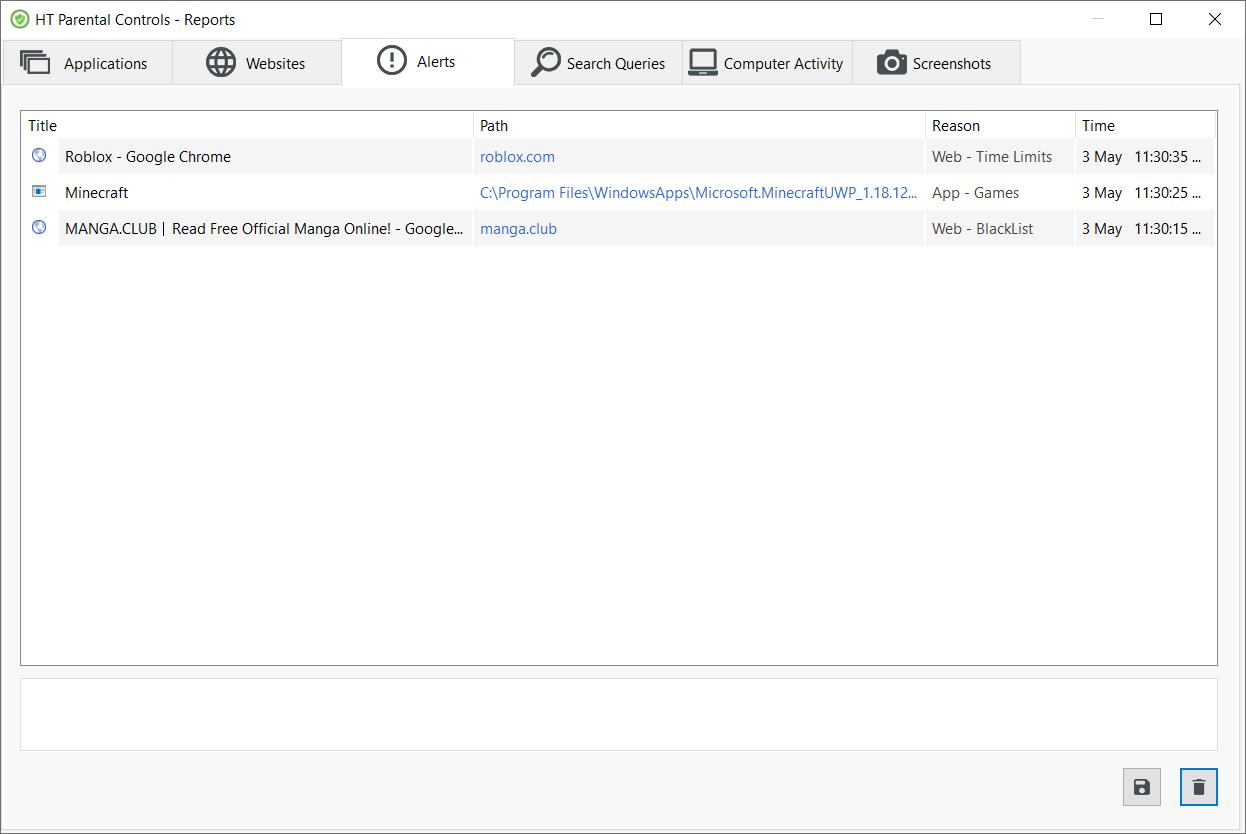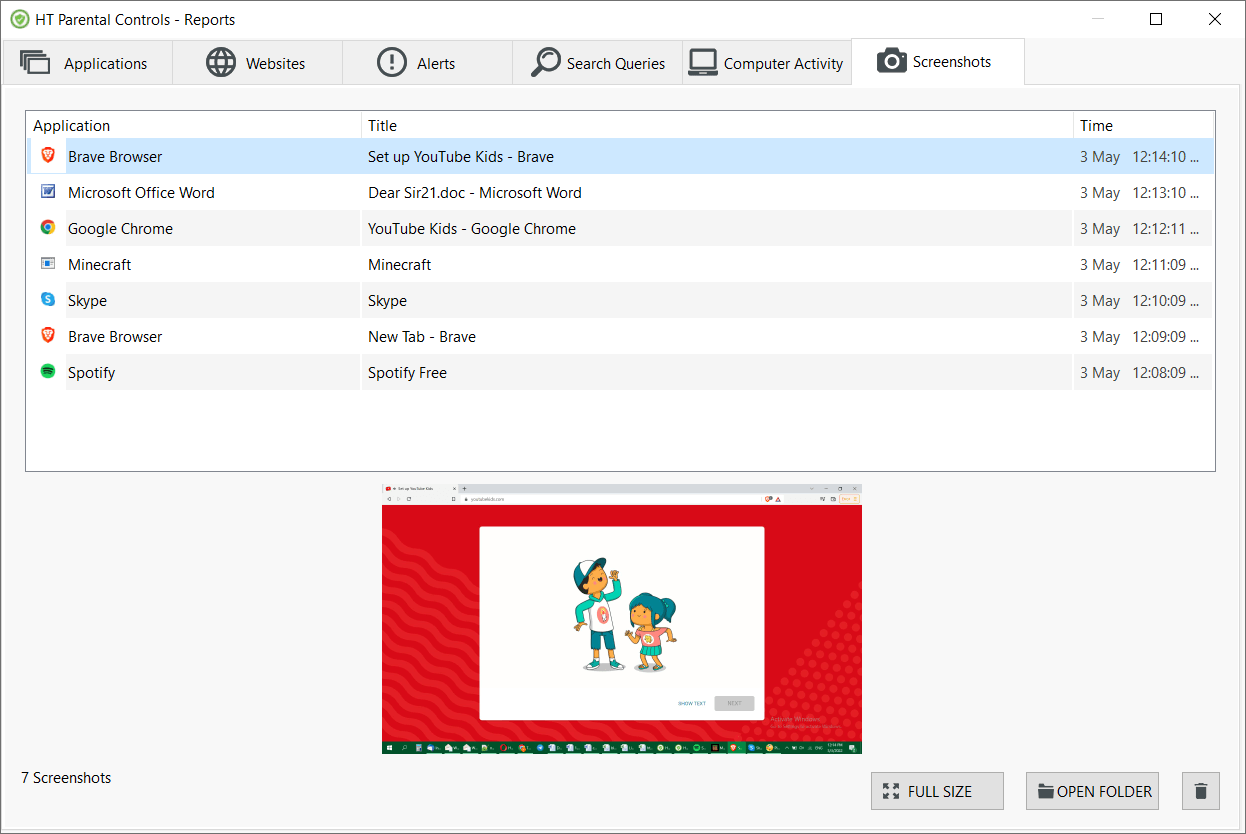 Internet Filter Features
Filter Efficiency
How well an internet filter performs its task of blocking undesirable content is the main criterion for evaluating the quality of a filter. With HT Parental Controls, you can be sure that your computer is safe from offensive websites.
Website and App Blocking
Our website blocker blocks websites by categories, specific URLs and even keywords. You can also block all websites except those whitelisted. You also can restrict access to any app — messengers, browsers, games, players, etc.
Monitoring Features
Together with blocking features, HT Parental Controls allows you to monitor users' computer activities - visited websites, launched applications, etc. Monitoring is extremely useful when you need to eliminate online threats.
Individual User's Settings
You can customize HT Parental Controls for each family member. The program has a friendly interface making it possible for people with all levels of computer experience to use it.
Supported Browsers
Our internet filtering software can work with all popular browsers. HT Parental Controls can filter content on Google Chrome, Microsoft Edge, Firefox, Internet Explorer, Brave, and Opera. Read how to block Facebook in Google Chrome
.
Multi-Language Support
Our website categories support English, Spanish, German and Russian. However, you can block specific websites or keywords in any language. Our program allows detecting pornography and other inappropriate content on foreign–language websites.
Password Protection
HT Parental Controls can be password protected. Set up the access password to prevent program bypassing or configuration change. Only the person who knows the password can turn off the internet filter.
Internet Speed Influence
Many internet filter programs slow down the surfing speed of your browser. The delay comes from filtering algorithms. It is usually small but could be irritating. Our family internet filter does not have this shortcoming.
Protect your kid from online and offline threats with our family internet filter