How to access HT Parental Controls
---
How to access HT Parental Controls
You can access HT Parental Controls as any other program using the icons or Windows Program menu. However, if you hide the program, use shortcuts or access work.
First way – Access Word
Press the Windows key + R simultaneously.
Enter parent in the window which appears.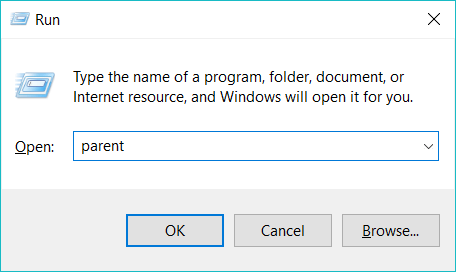 Second way – Shortcuts
Press the keyboard shortcuts -

Shift+Ctrl+Alt+Z

.
Note, you can customize the shortcuts on the General Settings tab.
The shortcuts open HT Parental Controls control panel only if the program works in the background. If it is not run, use the access word to run it.
Back to HT Parental Controls Help Center
Please do not hesitate to contact us. We're here to help.
Contact us ›