Email Reporting
With HT Parental Controls, you can get email reports with the reports at least every hour of computer use. To configure email reporting, follow these steps:
Open HT Parental Controls.
Go to Settings > Email Reporting.
Select Send email reports every X hours.
Enter your email address and click OK.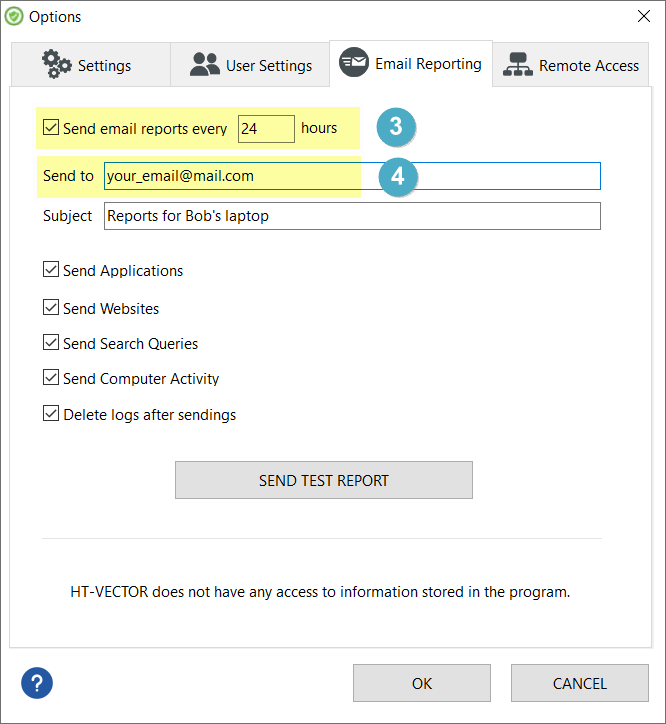 Click to enlarge
You can configure how often you want to receive the reports, what logs they will contain, and the email subject.
Specify different Email Subjects for different computers if you use HT Parental Controls on more than one computer.
Enable Delete logs after sending to receive only new records.
Based on your preferences, you will receive reports by email regularly.
Back to HT Parental Controls Help Center
Please do not hesitate to contact us. We're here to help.
Contact us