Remote Monitoring Software
Computers can be used in different ways as for work and studies as well as for inappropriate activities like adult sites and games. In many cases, it is important to know what your children or employees are doing on the computer. Remote monitoring software gives you such opportunity.
Remote monitoring software is great because you can be anywhere while the software is recording what is happening on the monitored computers providing you with remote reports.
In the article you will find:
How to Get Email Reports with Log
Remote monitoring software such as HT Work Focus and HT Parental Controls provides a large number of features. You can monitor visited websites, or block specific sites altogether. You can find out what programs were launched and how many time a user spent on them. All detailed information can be provided directly to your email or server.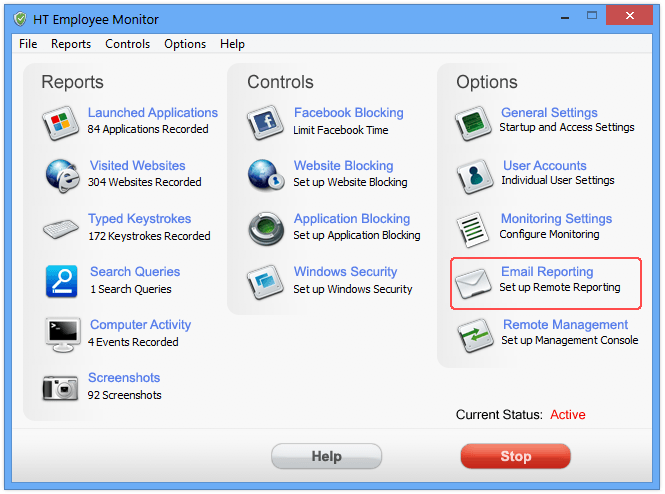 Check Send Reports via Email and specify how often you want to receive them.
In the Send to field type your email address.
Select activities you want to receive.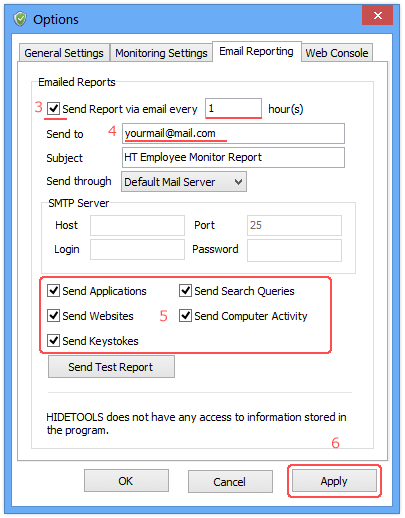 Note! If you use the software on multiple computers, set up different email subjects for each of them.
To test email reporting click the Send Test Report button.
What logs you can get with remote monitoring software
Email reports contain recorded logs in the attachment. You can get logs of Launched Applications, Visited Websites, Search Queries, Computer Activity:
Launched Applications and Visited Websites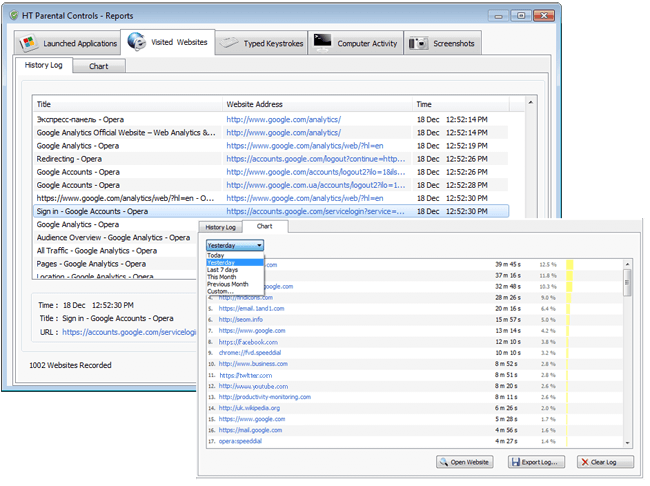 Search Queries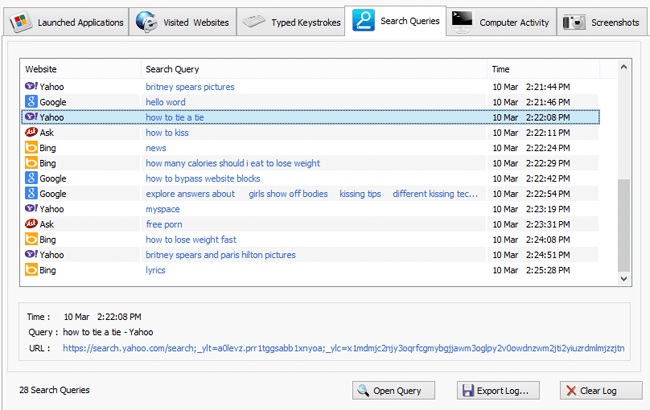 Computer Activity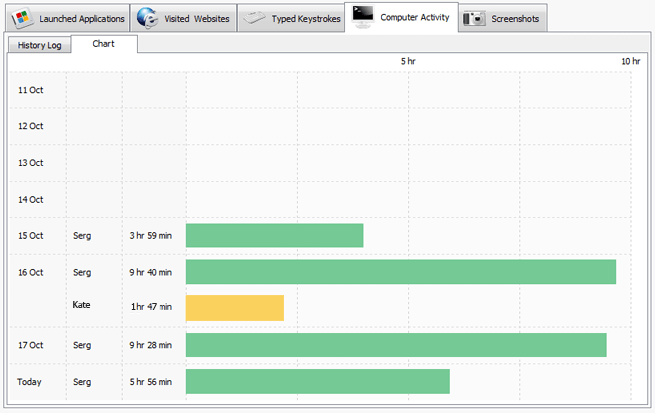 Email Reporting allows you to view users activities even if you are on the other side of the world.
Remote Monitoring and Management via Network
Our software allows you to monitor and manage your network computers in real-time remotely from any computer on the same network. To do it, you need to install the software on each computer on the network you want to monitor and enable the Remote Management feature in the program. Then anytime you need to change filter or view log, just open your browser and enter the address of the monitored computer.
Download and install HT Work Focus on your computers.
Click Remote Management and select Enable Web Console.
Remember the address of the computer that is specified on the tab.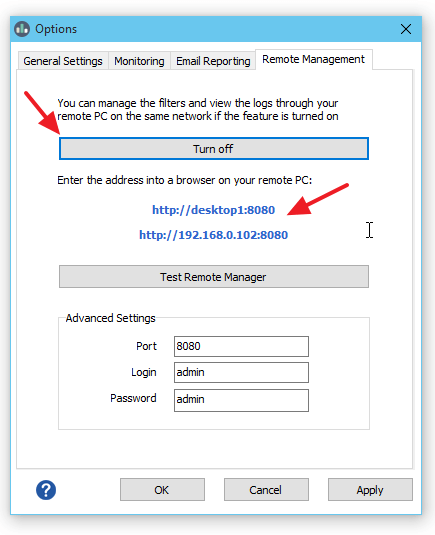 Open a browser on your admin computer on the same network and enter the address of the computer.
Enter your login and password - Default login and password are admin.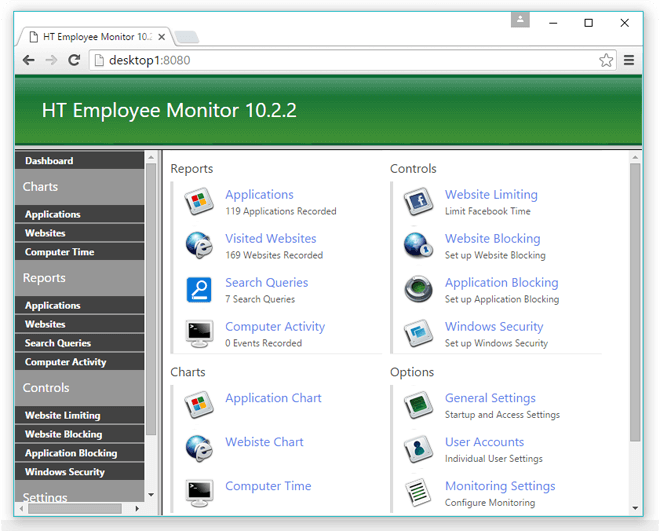 In the Web Console, you will find the same logs as in the program. It also allows you to configure the filters, so you can configure the program remotely and view logs in real time.
Note! Remote Management is available only if the monitored computer is online on the same network . If you are out of this network, Email Reporting is available anywhere.
Read more about Remote Management
Remote Monitoring Software - Comparison Table
For Home
For Business

HT Parental Controls

HT Work Focus
Monitoring Features
Websites
Applications
Screenshots
Search Queries
Remote Monitoring Features
Email Reporting
SMTP Reporting
Web Console
Remote Management
Real-time Logs
Download Link
Download
Download
Purchase Link
Buy Now
Buy Now
Remote Monitoring Software is a way to ensure that the monitored computers are being used as they were intended to be used, that is vital for company's productivity and children' safety.