How to Bock HTTPS Websites
Very often, when you block some websites, users can still access these sites using the HTTPS protocol. For example, you can block facebook.com with the Hosts file, but the users can access it through https://facebook.com. So, if you want to block some websites completely, you should block the HTTPS version too.
How to Block HTTPS Sites with a Web Filter
Blocking HTTPS sites with a router often may not work. The best way to block HTTPS websites is to use web filtering software. HT Work Focus and HT Parental Controls comes to the aid and allows you to block any https site. Moreover, such programs are protected against all kinds of users' tricks who maybe not happy with your restrictions.
Note! You don't need to specify "https" in the address. The software will block all the versions of the site. For example, if you want to block Facebook, add facebook.com without https, www, etc.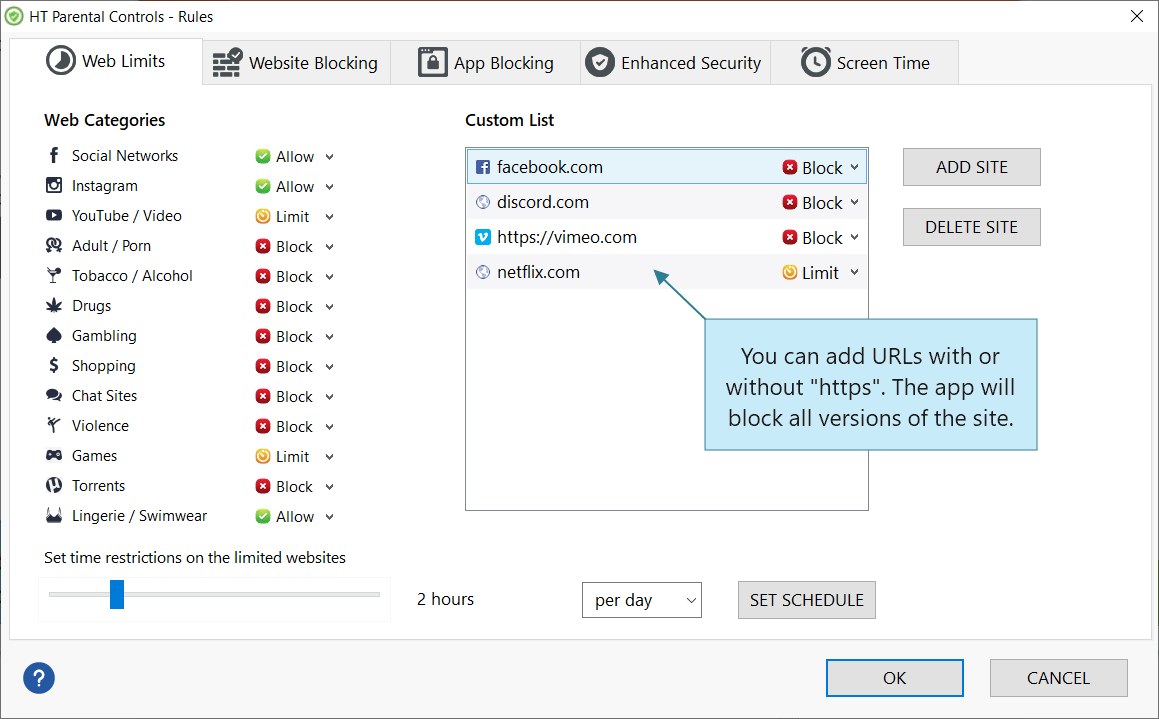 How to Block Website Using Keywords
Block websites that contain specific words. Our software allows you to block access to sites by the keywords contained in a webpage.
For example, add the keyword video to the Blacklist, and the software will block all web pages that have it in their URLs or titles. Block games, news, etc. with keywords.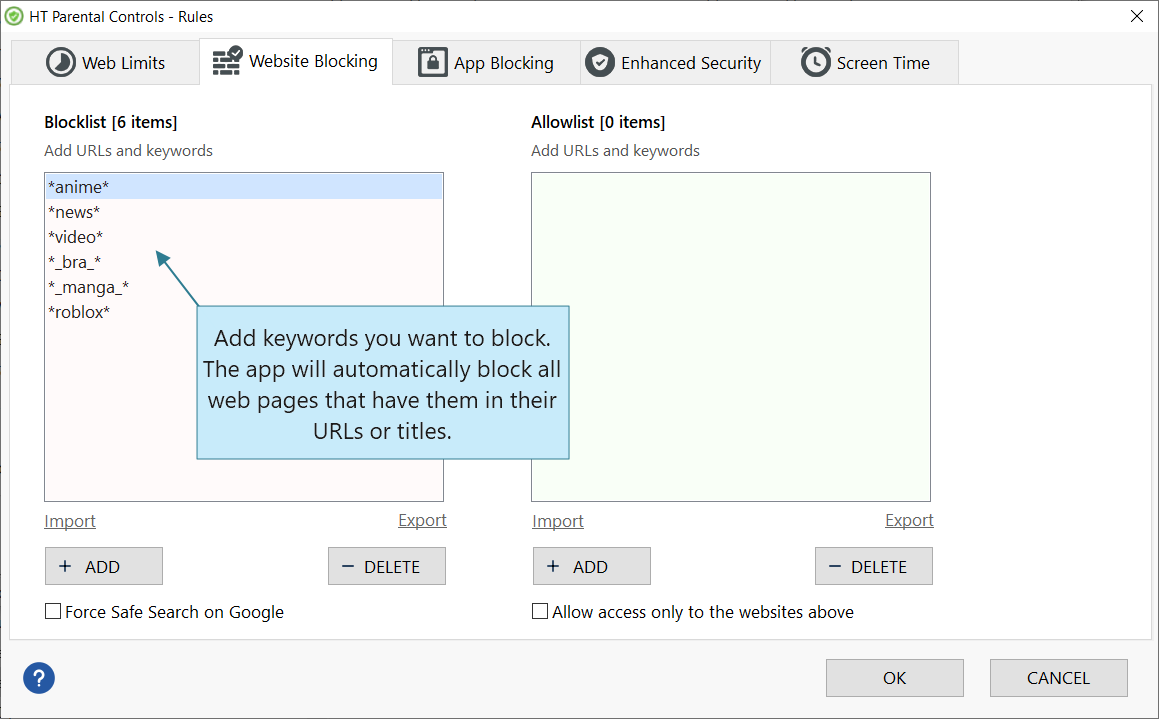 Set Time Limits or Make a Schedule for Certain Websites
Our software lets you limit the time spent on distracting websites. Limit distractions by adding a schedule or a daily time limit. Create a list of specific sites and specify the maximum amount of time users may spend on them before they are blocked. You can set time limits for as many websites as you like.
Click Website Limiting on the Dashboard.
Add websites to the list and choose Limit.
Set Maximum Time Allowed and/or make the Schedule.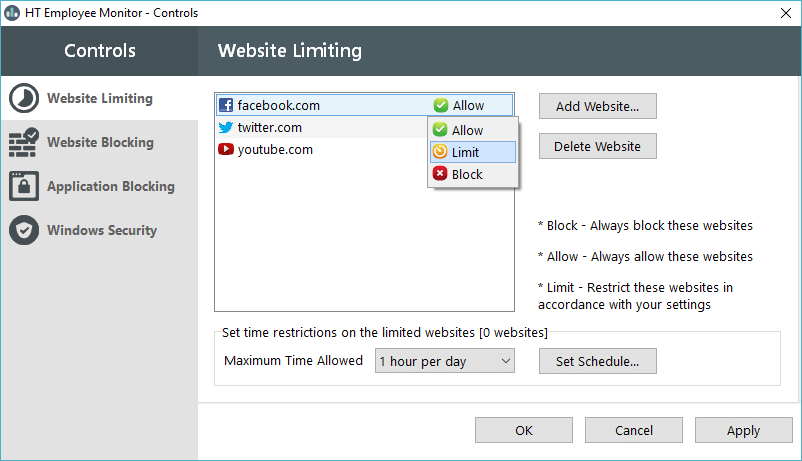 Get More Benefits
HT Work Focus and HT Parental Controls have many other useful features to give you back control over your or your users' attention. The programs allow:
Monitor time spent on each website and application
Our software supports all versions of popular browsers—Google Chrome, Microsoft Edge, Mozilla Firefox, Internet Explorer, Opera, and Brave. It is compatible with all versions of Windows, including Windows 10.
Block https websites with our software site simply and effectively. Start your free trial!