Internet Filter
Using an Internet Filter is the best way to keep your child safe from inappropriate content. Besides chatting with friends, downloading music and movies, teens tend to view pornography, violence, and other inappropriate content. Filter content and avoid dangers such as inappropriate content, chatting with strangers, or sharing personal information. Use HT Parental Controls, one of the best internet filter software.
Learn more about HT Parental Controls
How to Block Adult Sites With Our Internet Filter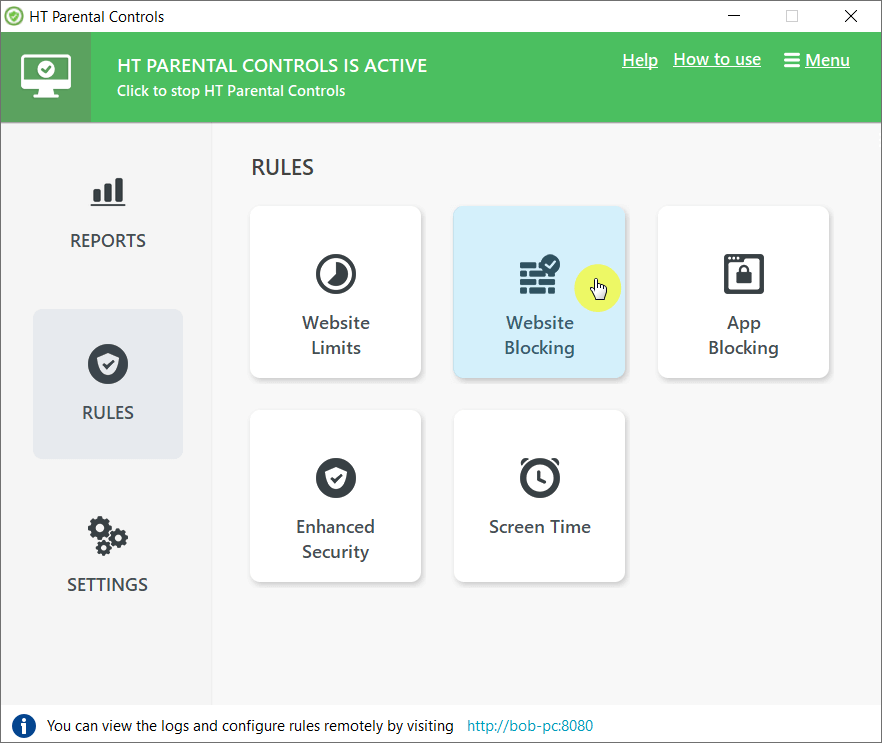 Click the Adult/Pornography category to make it Block.
Block other categories you don't want your children to have access to.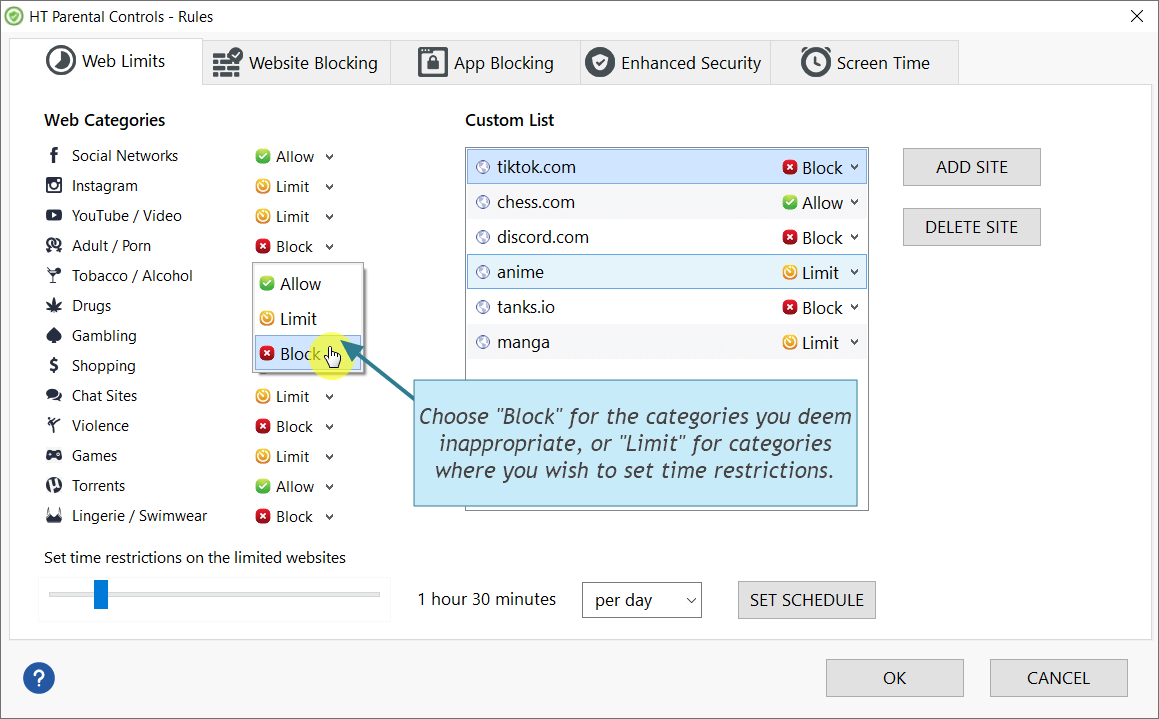 HT Parental Controls allows blocking up to ten categories and prevents your child from accessing the websites you believe are inappropriate for viewing. The program not only blocks websites but also blocks inappropriate content from search.
How to Allow Only Certain Websites
With our Internet Filter, you can block all websites except those specified. This way, your child can only access websites that you approve.
Click Rules > Website Blocking.
Add the websites or keywords you want to allow to Whitelist.
Select Allow only whitelisted websites.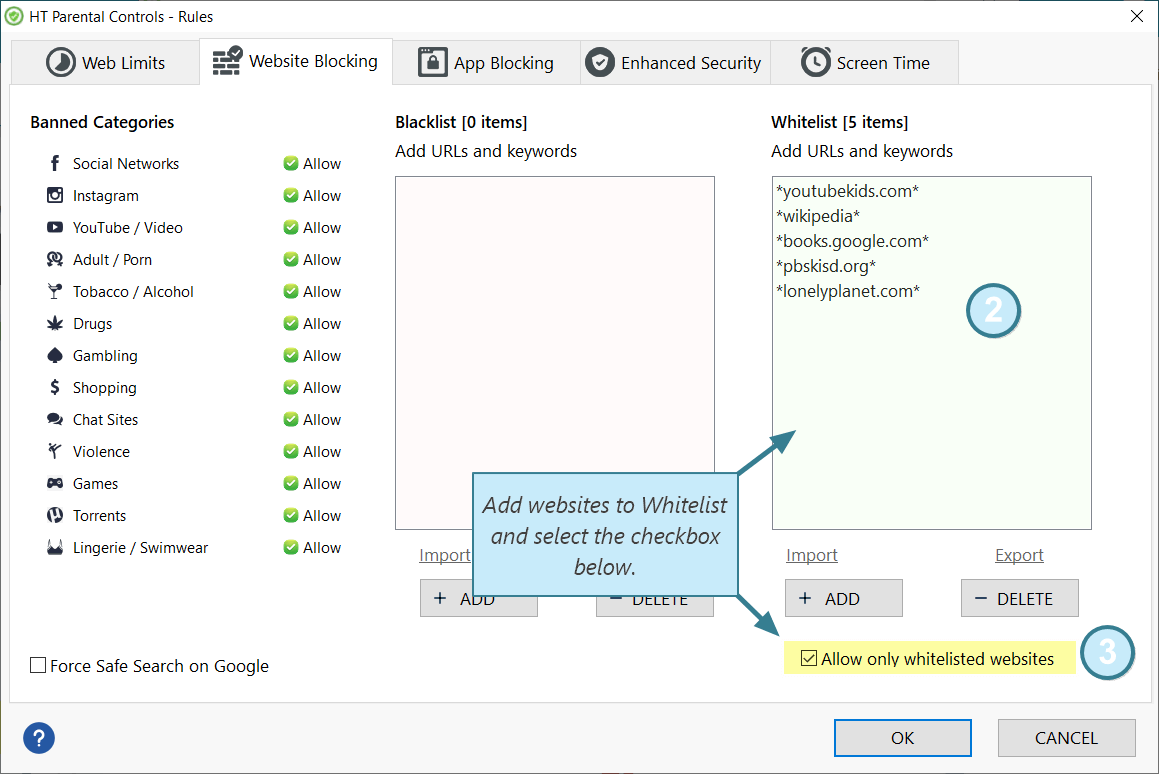 Block Website That Your Child Visited
Our Internet Filter blocks inappropriate sites and reports about all visited websites. When you look at the Website Reports, you can find that your kid visited an inappropriate website. Your child may have landed on the page by accident or on purpose. Either way, you can block the site directly from the Reports to ensure your child cannot revisit it.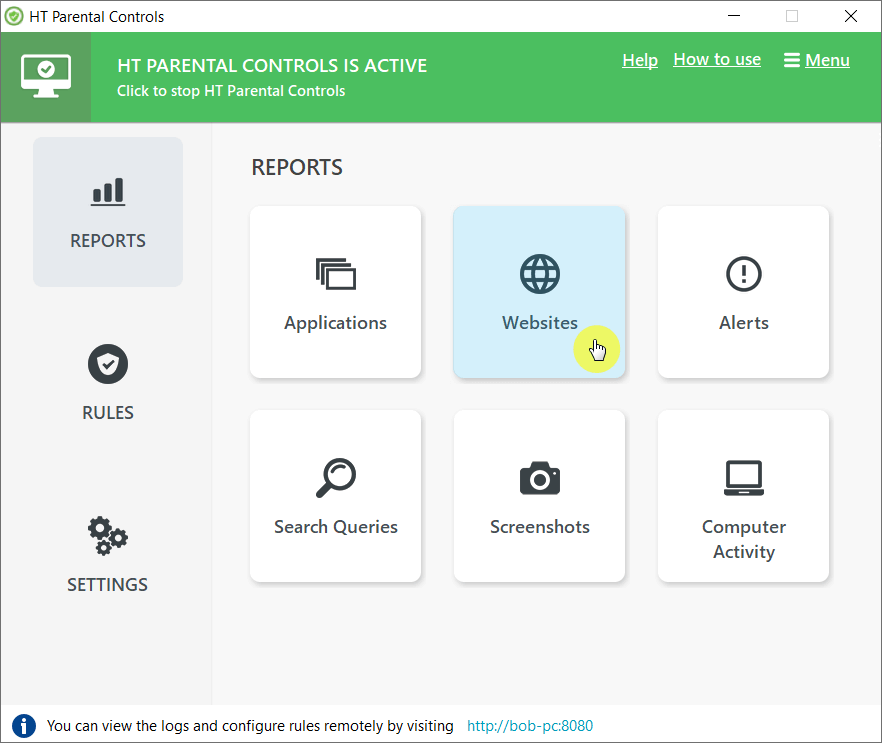 Click the website to select it.
Then click the Block Site or Limit Site button at the bottom of the tab.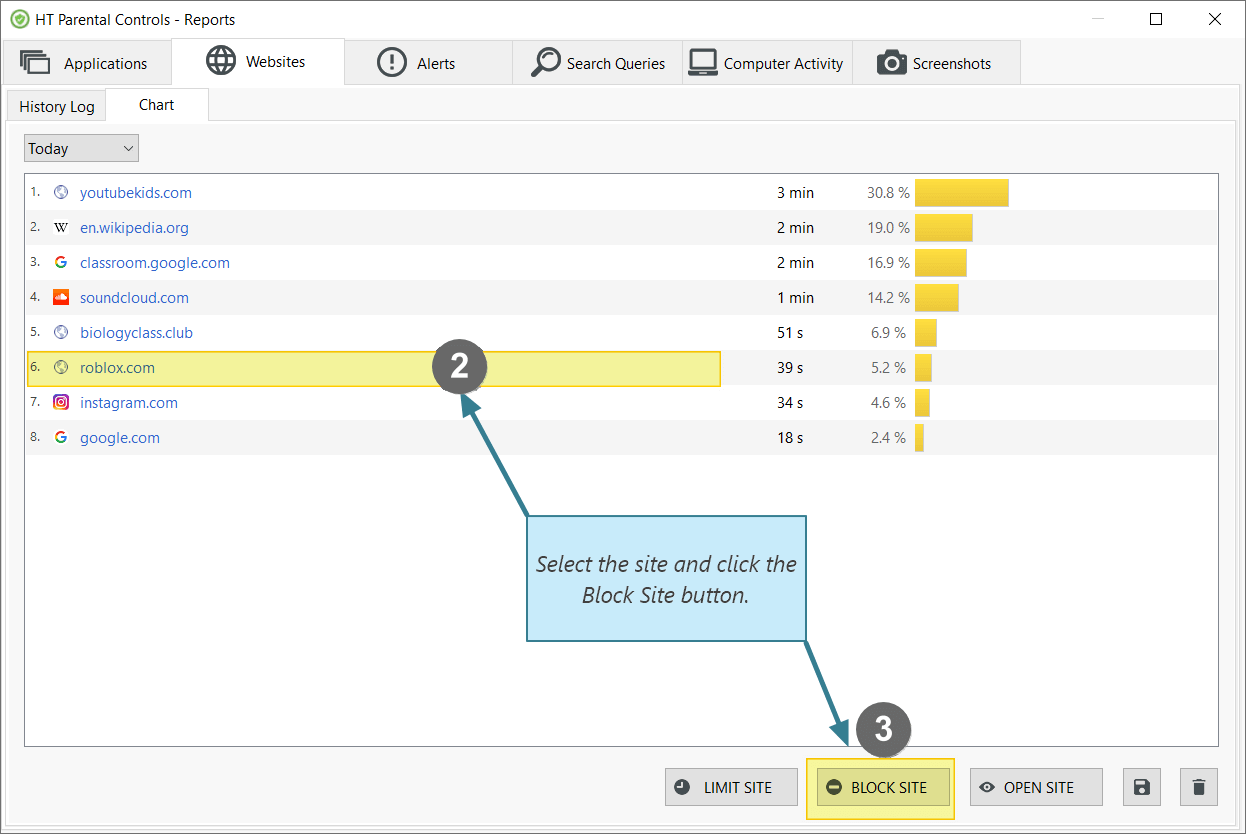 Use Internet Filter to keep your children safe on the Internet. Instead of only filtering the results your children get through search engines, you can block specific websites that you think are harmful to your kids, disable unwanted applications, control computer time, and monitor users' activities. HT Parental Controls is a comprehensive Internet Filtering solution that allows you to manage your child's computer and protect him or her online.
Test HT Parental Controls with a 15-day free trial.
Last updated: July 29, 2022