How to Block Facebook in Google Chrome
On the Internet, you can find the two most popular ways of blocking Facebook in Google Chrome. The first is to use the Hosts file and the second is to configure Google Chrome settings.
You can try to block Facebook with the Hosts file, but this method does not work in Google Chrome. The fact is that the Hosts file is ignored by Google Chrome as it reads it only once during its first run.
In the article, you will find how to block Facebook with Chrome options and how to block Facebook with special website blocking software.
How to block Facebook in Google Chrome using software
In many cases, it is best to use special software to block sites. Such software allows you to block any website in any browser and, importantly, it will reliably protect your ban from being bypassed. Depending on the reason for blocking Facebook, you can use the software :
For self-control - HT Facebook Blocker
For parental control - HT Parental Controls
For business - HT Employee Monitor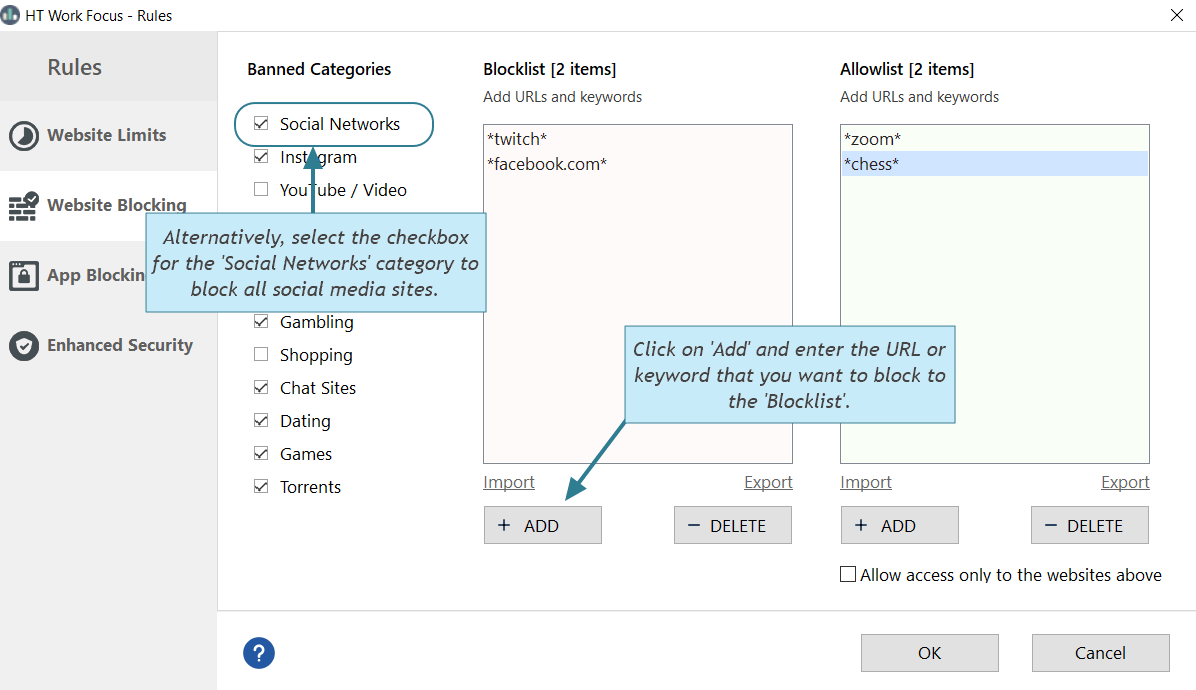 Note! If you want to limit time on Facebook, select Limit and specify a maximum amount of time per day a user can spend on Facebook or specify a schedule when the users can visit the Facebook site.
Note! You can block or limit any website in the same way, simply add its URL or name.
After applying the settings, any attempt to access Facebook in any popular browser will fail, and the user will see only a blank page in the browser.
In addition to blocking Facebook in Google Chrome, the software provides many other features. You can:
Limit time on Facebook or any other time-waster site - e.g., to 1 hour per day
Block unwanted websites or group of websites
Block applications - instant messengers, games, etc.
Monitor computer activities - websites and applications
Configure policies and manage computers remotely
Block Facebook in all browsers securely and easily with our software!
How to block Facebook with Google Chrome Options
This method has advantages and disadvantages. It is free and easy to implement. However, it can be easily removed or bypassed with proxy servers or anonymizers. Besides, it allows you to block just one page of Facebook. For example, for facebook.com, it will block just the main page. All others will be available.
Launch Google Chrome.
Click the Chrome menu in the upper right corner.
Click Settings.
Click Show advanced settings at the bottom of the page.
Click the Choose the Change Proxy Settings button.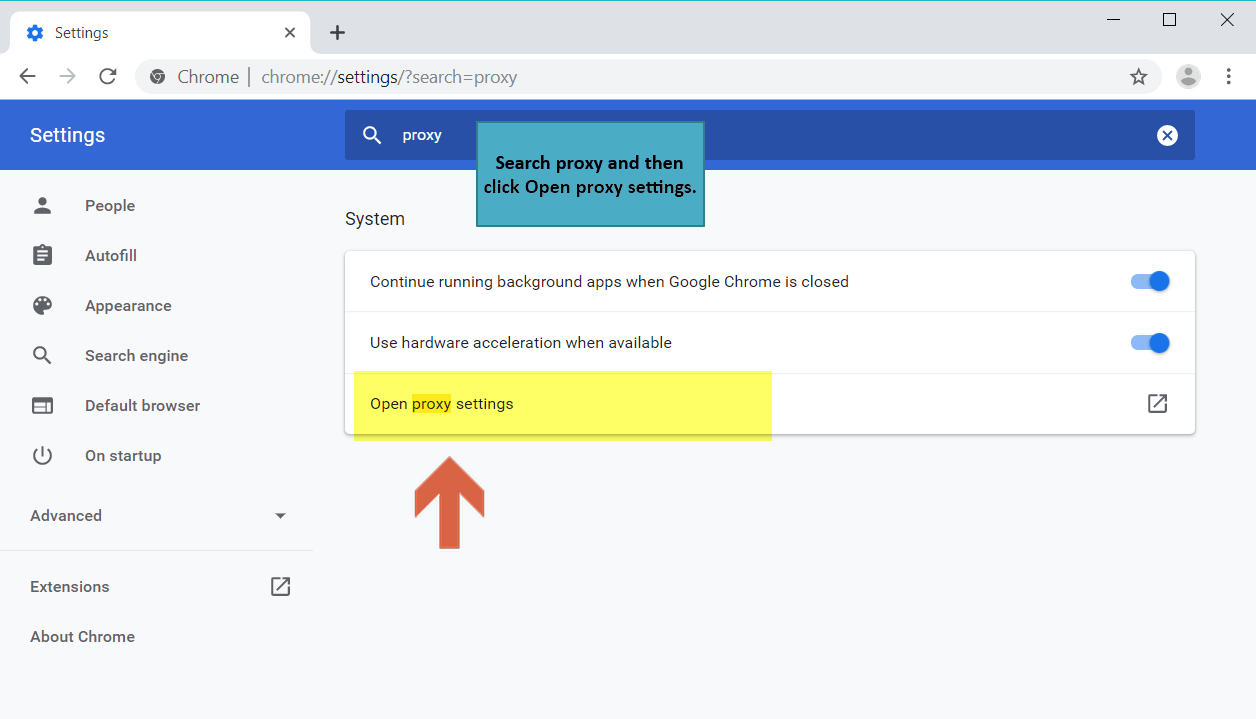 On the Security tab, click Restricted Sites and then click on Site.
Enter facebook.com and click the Add button.
Close the window.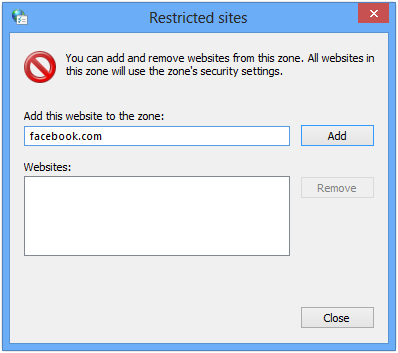 After this, you will probably need to restart the computer to block Facebook on Google Chrome .
Facebook is the most popular social network in the world, so it is not surprising that there are always many questions regarding it. One of them is how to block the Facebook site. Many feel that too much time and effort is spent on the site and so they decide to block Facebook for themselves or their children and employees.
Try both ways to block Facebook on Chrome and choose the one most suitable for you. Save time and enjoy life.