HT Vector Software
We make unique high-quality products designed to help you at home or at the office
High-Quality Software
We continually improve our services to provide you with the best products. 80% of our customers recommend our software to their friends.
Supreme Support
We are proud of our support. We are ready to help our customers configure our software or respond to any other requests.
Guarantees
We have worked for you since 2007. Over 100,000 customers all over the world choose HT Vector. Satisfaction is guaranteed or you get your money back.
BUSINESS SOLUTIONS
Make your team more productive day by day with HT Vector.
HOME SOLUTION
HT Parental Controls knows your concerns. Make parenting easier.
How Does It Work? - 5 Minute Quick Start
Step1
Download and install the software on your child's or employee's computer(s).
Step2
Configure the filters to block distracting websites and applications.
Step3
Time tracking in real time. See how your child or team use the Internet and apps.
Finish
The app tracks activities, removes distractions, and gives you remote access.
Get Your Free Trial
HT Vector offers secure and straightforward blocking and productivity managing software that lets you increase your team's productivity or protect your children online.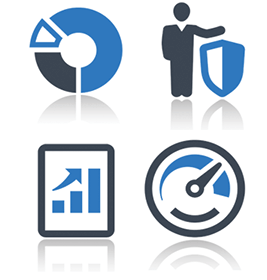 Our Customers Say
I purchased HT System Administrator and loved it. The software is extremely easy to use and multifunctional at the same time. Thank you for your product! It greatly helps to improve performance and discipline.
- Ron Skyler, USA
I only needed the product for one week while we had a teen guest. If I have to get parental controls in the future, this will be the one. It was exactly what I wanted, and it was flexible and simple to use. Excellent one!
.
- Michelle Bescond, Canada
I need to manage my PCs to block certain activity. The software works very well and has a lot of useful features to manage activities. Your support responsiveness is beyond praise.
- Rajesh Kumar, India