Manage what users can do on PCs
Block websites with black and white lists
Configure filters remotely
Easy to install and use for anyone
Monitor your child's computer activity
Filter content and control applications
Get emails with logs
Strongly protected against bypassing
Advanced filtering & blocking features
Powerful monitoring of computer activities
Remote monitoring and management
The best administrative software
Why HT Vector
Only original high-quality products that will help you at home or at the office
10 years on the market. Over 100 thousand people in 150 countries chose HT Vector
80% of our customers recommend our software to their friends
We are constantly improving our program by listening to our customers' needs
Сheck the quality of our products with 15-day free trial versions
We are always ready to help you and offer the best support for all licensed and trial users
We will refund your money within 30 days after purchase if for any reason you are not 100% satisfied with our software
Our Customers Say
I purchased your ht system administrator and loved it. The software is extremely easy-to-use and multifunctional at the same time. Thank you for your product! It greatly helps improve performance and discipline. — Ron Skyler, USA
Only needed the product for one week while we had a teen guest. If I have to get parental controls in the future, this will be the one. It was exactly what I wanted, and it was flexible and simple to use. Excellent one! — Michelle Bescond, Canada
Need to manage my PCs to block certain activity. The software works very well and has a lot of good features to monitor and control activities. Your support responsiveness is beyond praise. — Rajesh Kumar, India
HT Employee Monitor is an easy way to improve employee productivity. It allows you to block all non-work related computer activities - websites, applications, etc. You can block or limit social networking sites, entertainment content, games and instant messengers. HT Employee Monitor also lets you block all websites except whitelist, so you can allow only web sites from your list and block any others. Any non-work related activity can be determined and banned. It is the best way to block Facebook in Google Chrome.
Remote monitoring and management will help you set up the filters and view logs remotely. Simple to install and use, the program does not require any additional knowledge or equipment. Start using HT Employee Monitor and get the results.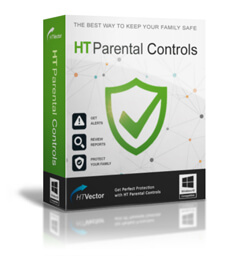 HT Parental Controls compiles all necessary functions for parents to protect and restrict their children on the computer in one easy-to-use program. Filter websites, block applications, control time spent, block games and chats, monitor and track computer activities with HT Parental Controls.
It contains the best internet filter and comprehensive monitoring to view visited websites, typed keystrokes, screenshots, and much more. HT Parental Controls provides safe Internet and safe search for your children in all browsers. We created the software to protect your loved ones. Install HT Parental Controls, and it will take care of your child online and offline.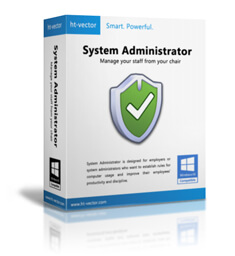 HT System Administrator is easy-to-use and effective software to control computer usage. This tool does not need any knowledge to block unwanted activities and to set up your own rules on your computers.
The program allows you to block all inappropriate activities such as websites, games, programs, instant messengers, chats, etc. It lets you manage computers remotely from an admin PC on the network, so you can do it from your chair.
Reports with logs will show detailed statistics of computer usage to determine and ban time-wasting activities. The tool is also the easiest way to protect a computer against negligent users. Manage your computers in a few clicks with HT System Administrator.
Many fairly suppose that social networking sites such as Facebook, YouTube and Twitter have a negative impact on productivity. HT Facebook Blocker is the best solution if you want to block the sites or limit the time your employees or children spend on them.
HT Facebook Blocker allows you to control computer usage and internet access. It helps you increase productivity by blocking or limiting non-work related activities such as social networking sites, instant messengers, online games, etc. Detail statistics will show how much time users spend on each site or app. Block distractions easily with HT Facebook Blocker.