The Best Content Filter for Parents
Content Filter is software that prevents users from accessing websites with inappropriate content. Such sites are especially dangerous for children who, in their innocence and curiosity, are prone to watch whatever is available. So parents must protect their children online.
HT Family Shield can protect your child on the Internet. Set up our content filter and block the sites you want to conceal from your child.
How to Set up Our Content Filter
Download HT Family Shield and install it on your child's computer.
Open Rules → Website Blocking and click the categories of websites you want to block.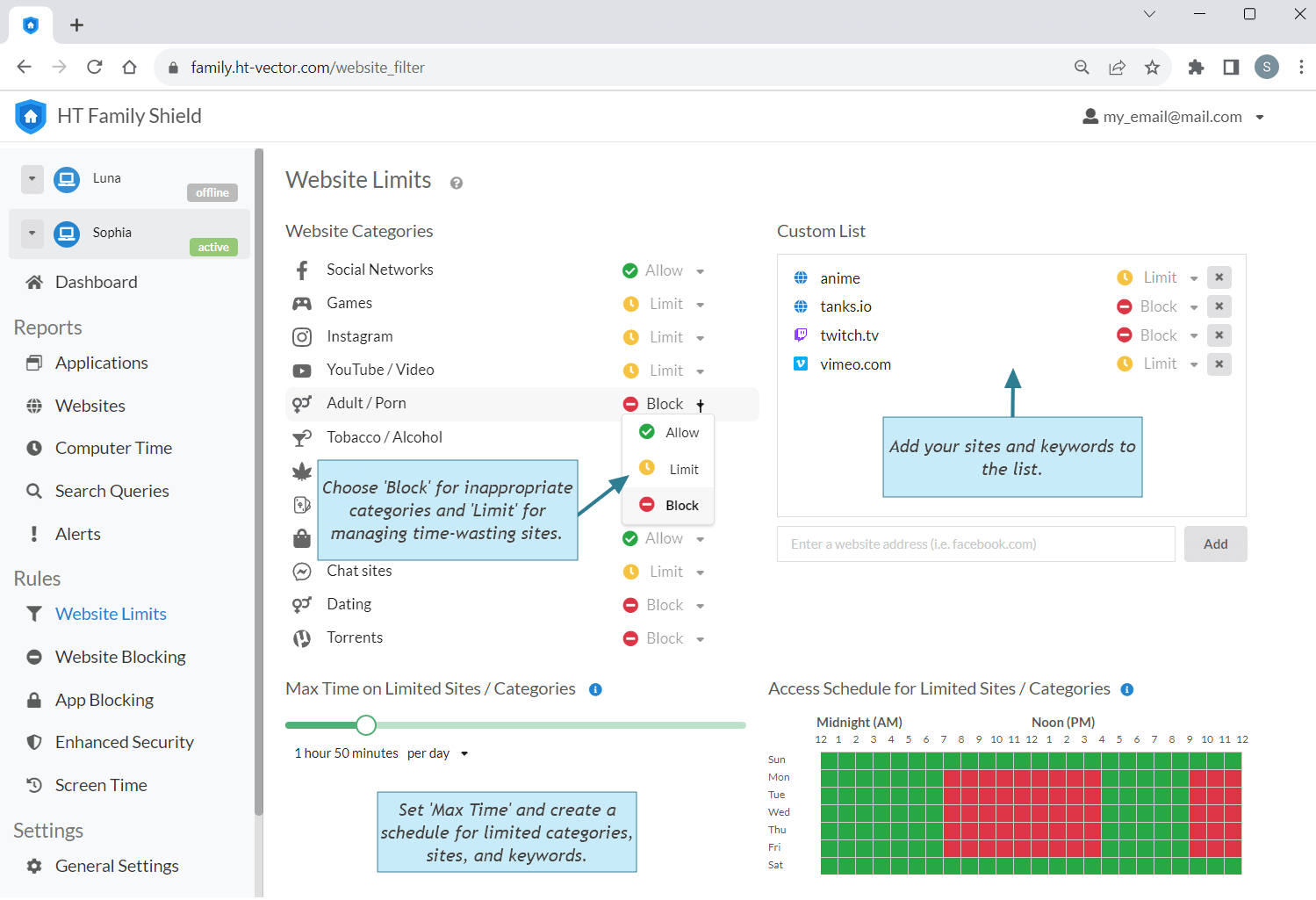 Our content filter can block those website categories: Adult/Pornography, Tobacco / Alcohol, Drugs, Gambling, Shopping, Chat sites, and Violence. Each category contains hundreds of sites and keywords related to it.
With HT Family Shield, you can block websites and URLs, categories of websites, keywords, and filter content at your discretion. The content filter is compatible with the most popular search engines and supports these browsers: Google Chrome, Microsoft Edge, Internet Explorer, Mozilla Firefox, Brave, and Opera.
How to Block Websites by Keywords or URLs
HT Family Shield allows you to block websites using keywords and URLs. Adding one keyword, you can block thousands of sites that contain it. It also allows blocking search queries with these keywords. In this way, you control which content your child can access according to your convictions. For example, you can block such keywords as «anime», «cartoon», «sex».
Open HT Family Shield and click Rules → Website Blocking.
Add the keywords you want to block to the Blacklist.
Add the URLs of websites you want to block to the Blacklist.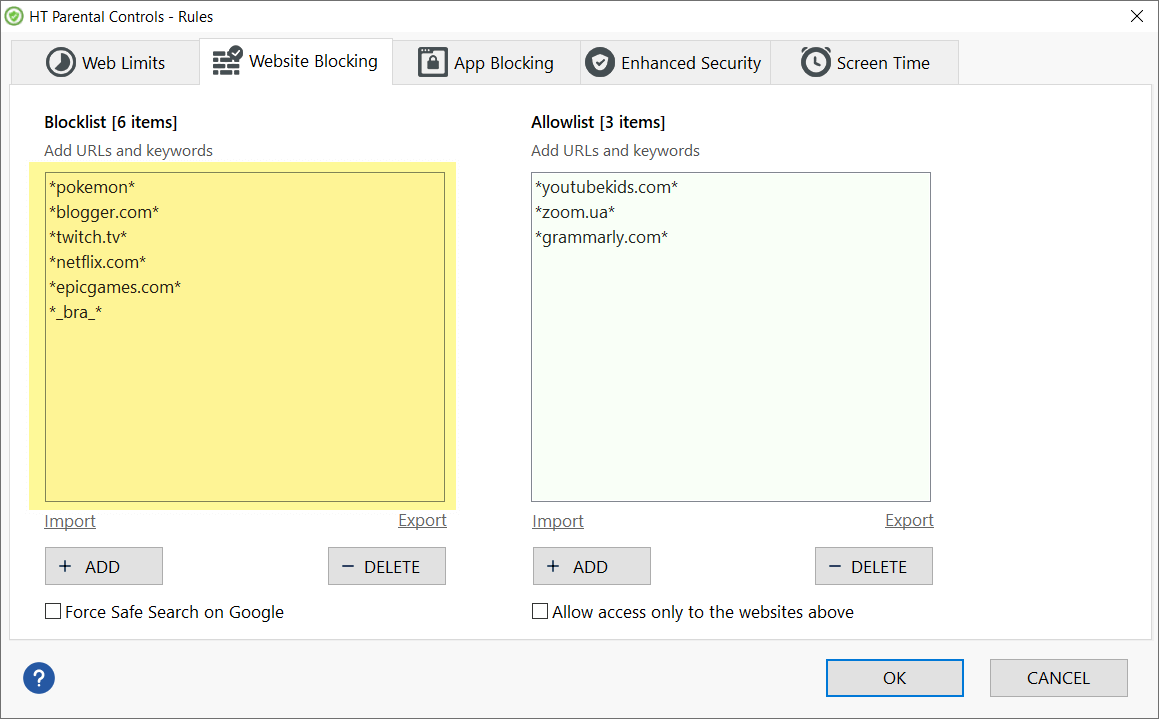 Web pages with certain keywords and phrases will be automatically blocked if they are detected on the web page.
HT Family Shield is strongly protected. Only the person with the parental authority and password can access or delete the content filter. The program works even in private browser mode or VPNs.
Content Filter Features
Our content filter, HT Family Shield, has many features to manage and supervise your family computer.
Rules
Content Filter
Blocking websites by keywords and URLs
Blocking all websites except those whitelisted
App Blocking and Limiting
Screen Time Rules
Reports
Websites
Applications
Search Queries
Alerts
Screenshots
Protection
Password Protected
Uninstallation Protection
Works on Private Browser Modes
Works with VPNs
Keep your child safe online. Our content filter will do everything to protect your child from the dangers of the Internet world.