How to Block or Limit Roblox Games—the Website and App with a Few Simple Steps
Find out how to block, limit, or schedule Roblox games—website and app on your child's computer quickly and reliably with HT Parental Controls.
How to Block the Roblox Website
Blocking the Roblox website takes just a few simple steps:
Download and install HT Parental Controls on your child's computer.
Go to the Website Blocking tab and add roblox.com to the Blacklist.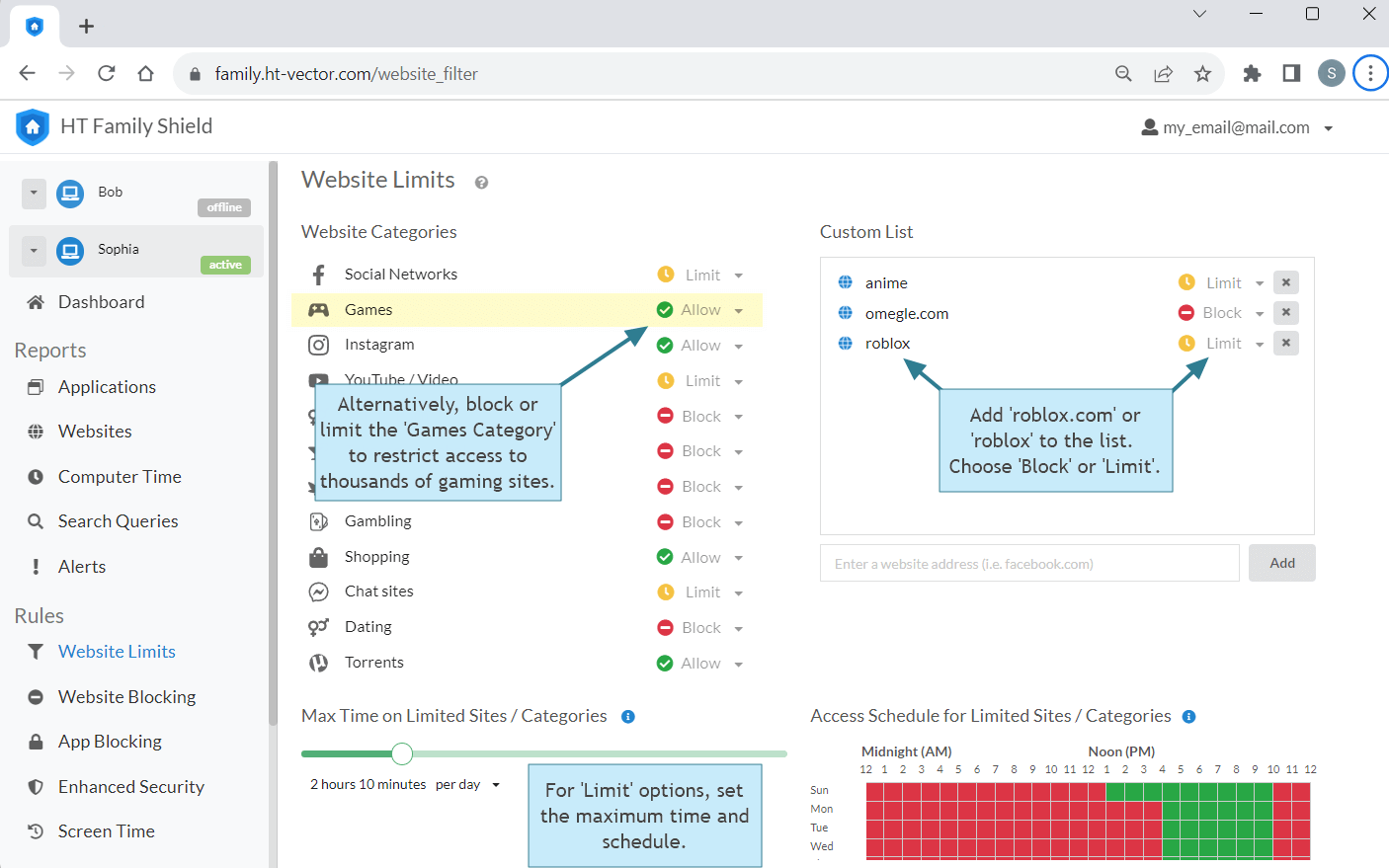 Now HT Parental Controls will block the Roblox site in all these browsers—Chrome, Edge, IE, Firefox, Opera, and Brave.
Note! To block most websites with games, check Games in the Banned Categories section.
How to Block the Roblox App
Roblox offers its users both website and app to play. HT Parental Controls offers you options to block both of them. Since Roblox masks their app, it is hard to find it on a computer. So it is easier to block the game directly from HT Parental Controls Reports.
Open the Roblox app installed on your computer.
Then open HT Parental Controls → Reports → Applications → History Logs.
Find Roblox in the logs. There should be a few apps.
Select and click the Block app button for all Roblox applications on the list.
Return to Roblox and mare sure that HT Parental Controls blocks it.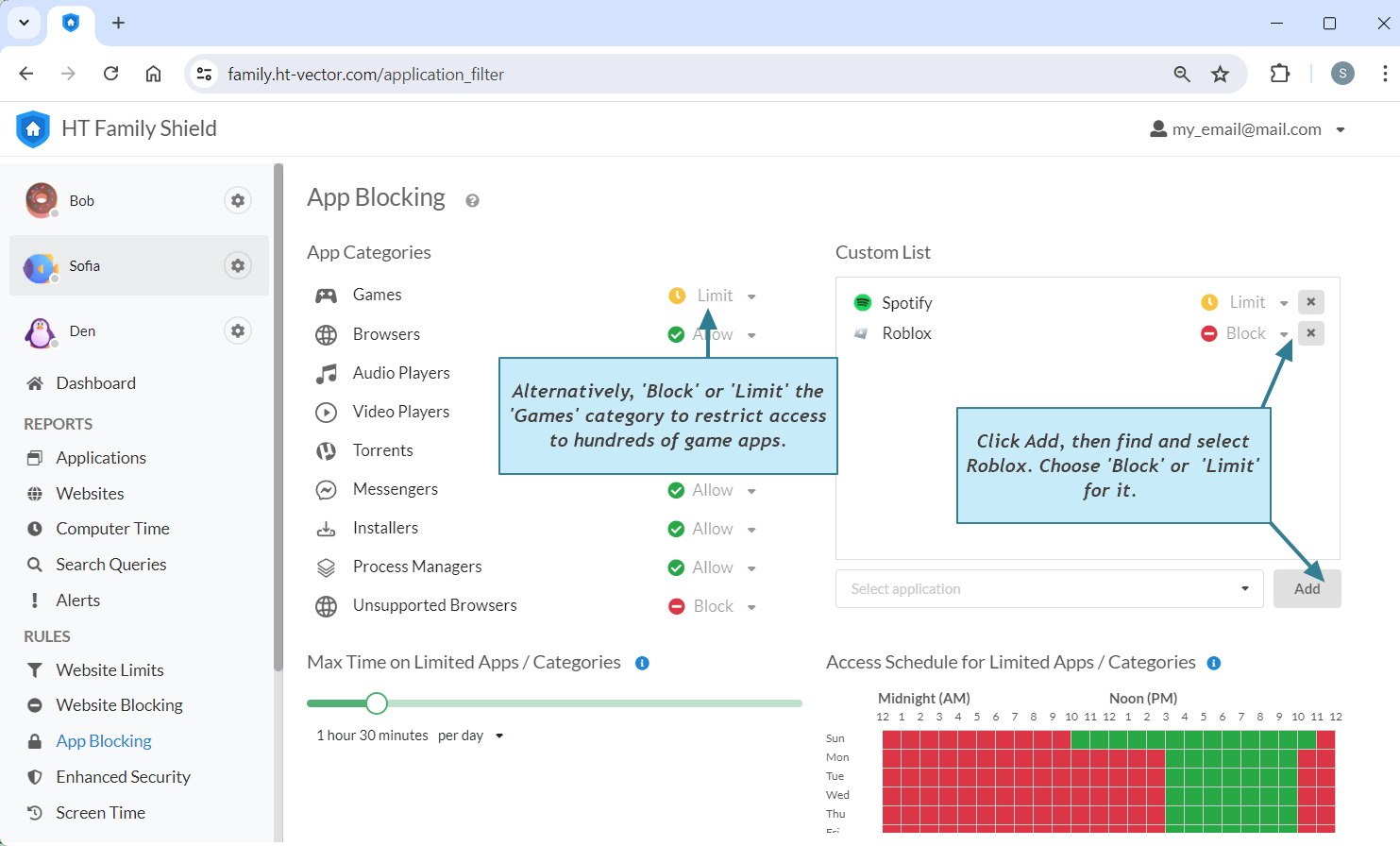 Note! In this way, you can block any apps—games, messengers, players installed on your child's computer.
How to Limit or Schedule Roblox
With HT Parental Controls, you can set daily limits & schedules for Roblox—the site and app. If you want to allow access to Roblox after their classes or limit the time they can spend on it, all you have to do is:
To Limit the Roblox Website:
Go to Websites Limiting and add roblox.com to the list.
Mare sure its status is Limit.
Specify daily limits and/or make a Schedule.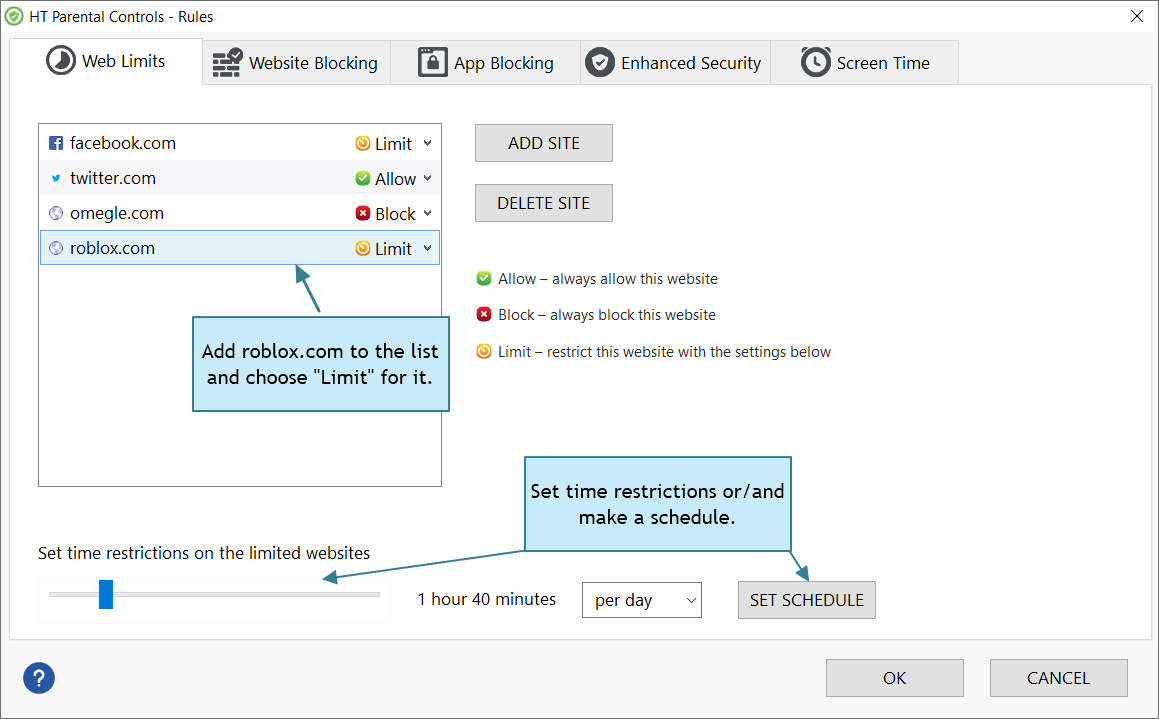 To Limit the Roblox App:
Open Application Blocking.
Find the previously added Roblox apps (Note that Roblox marks their apps, so their names are different from Roblox). Click on it and toggle the switch to Limit.
Configure Maximum Time and/or set the Schedule.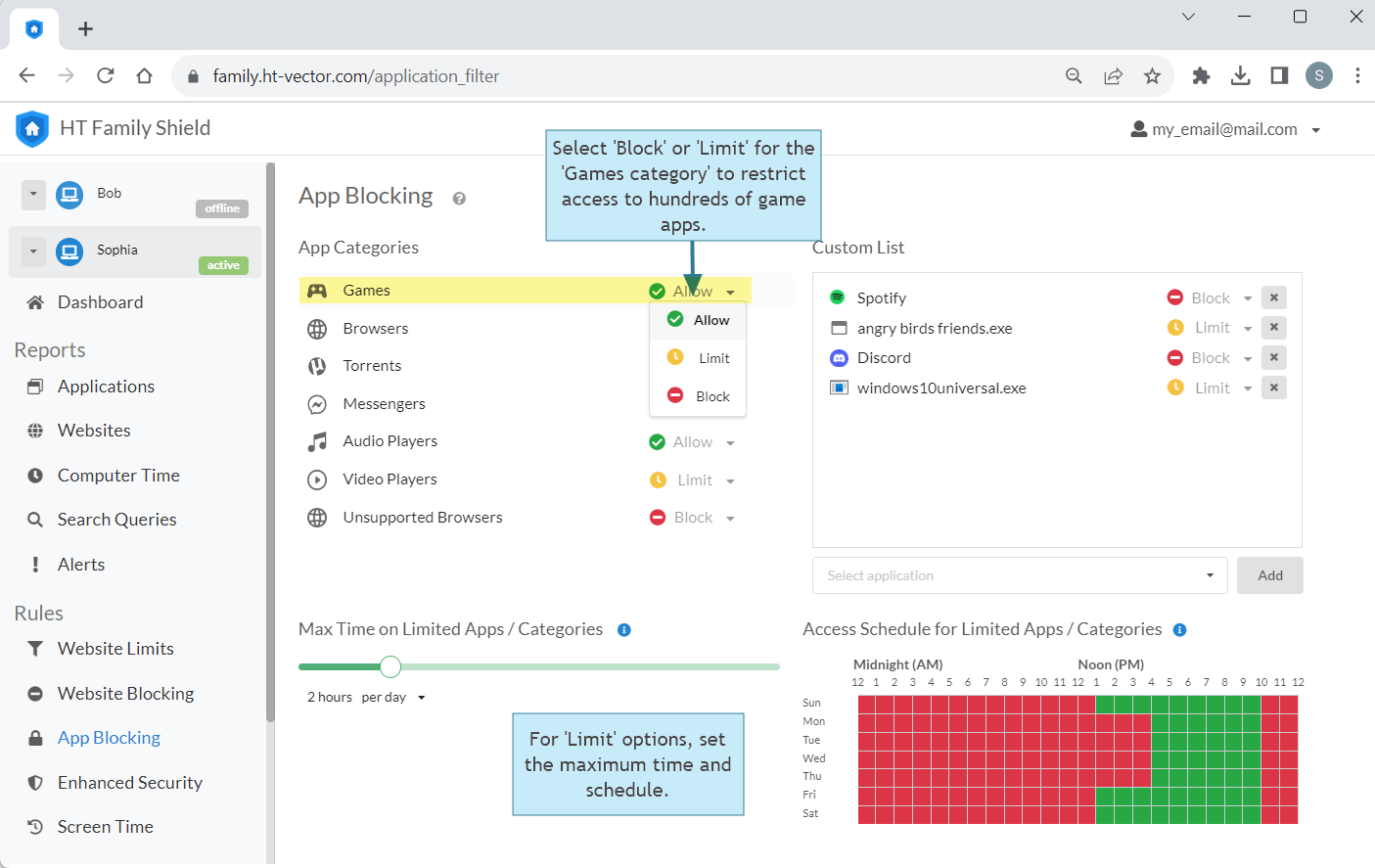 How to Block All Game Websites
Disabling website games with HT Parental Controls is easy as pie.
Open Website Blocking.
Click Games on the Banned Categories section and toggle its status to Block.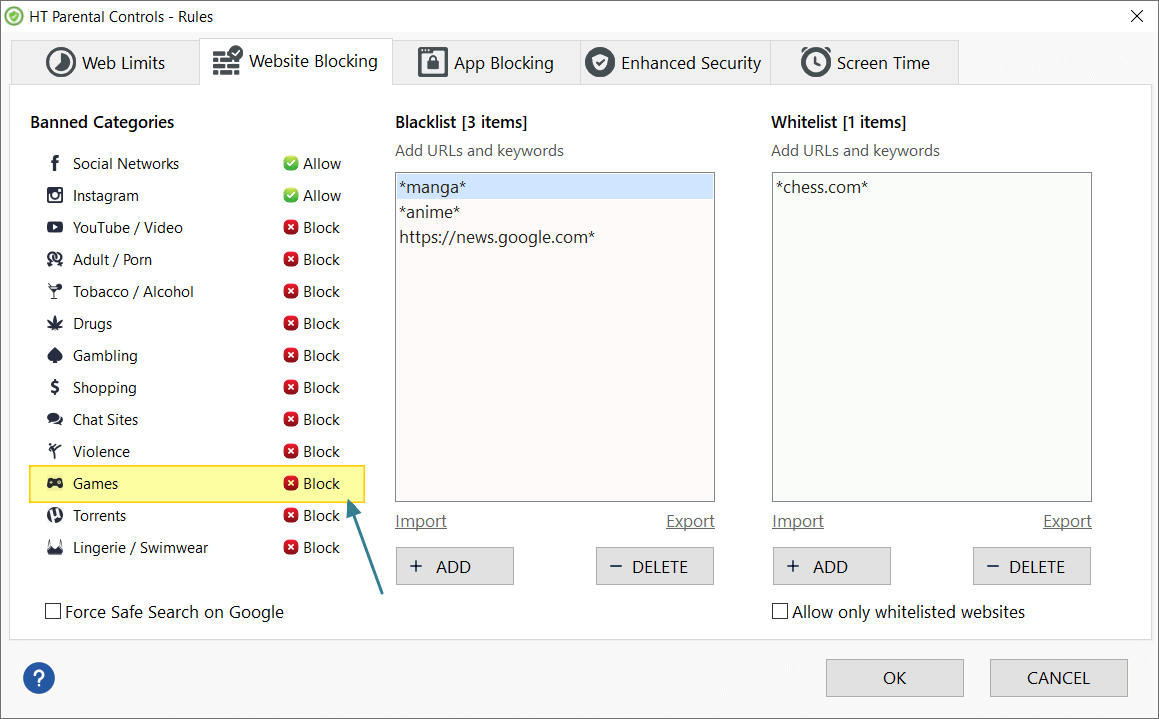 HT Parental Controls has rich functionality that allows configuring access to any sites and apps according to your preferences. The program lets you block/limit specific websites and apps with a few clicks. At the same time, you can be sure that all attempts to circumvent your bans will fail. The software contains advanced protection features making it impossible to bypass for even the most tech-savvy teen.
Roblox is designed to keep children hooked. With HT Parental Controls, you can quickly bock/limit Roblox and help your child focus more deeply, accomplish more, and build good productivity habits.