Video Blocker—How To Block All Videos on a Computer
Suppose you want to block all videos from the Internet, video sites, YouTube, movies, video blogs, live-streams, shows, video players on your computer(s). In this case, you are most likely are faced with a difficult task—finding a universal video blocker. We do not offer you installing numerous and often ineffective add-ons on every browser. Instead, install on your computer(s) one all-in-one video-blocker with a full set of functions—HT Family Shield for home use and HT Task Vector for business use.
How To Block All Video Sites With Our Website Blocker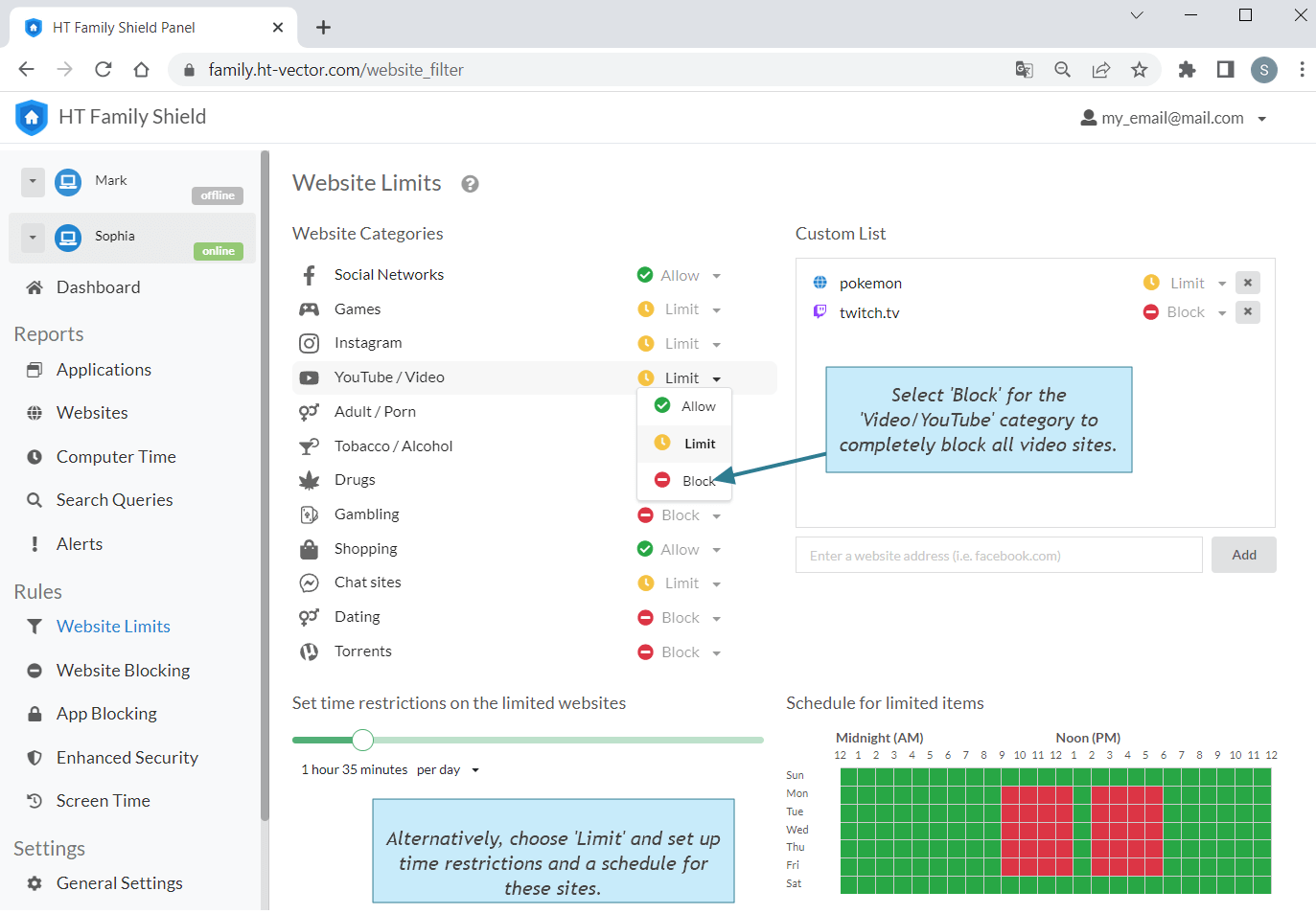 Note! This will block most of the video sites in Google Chrome, Edge, Firefox, IE, Brave, and Opera. If some website is not blocked, simply add its URL to the Blacklist.
How To Block Specific Videos
If you want to block only specify websites with videos, do these easy steps:
Click Website Blocking.
Add video sites you want to block to the Blacklist.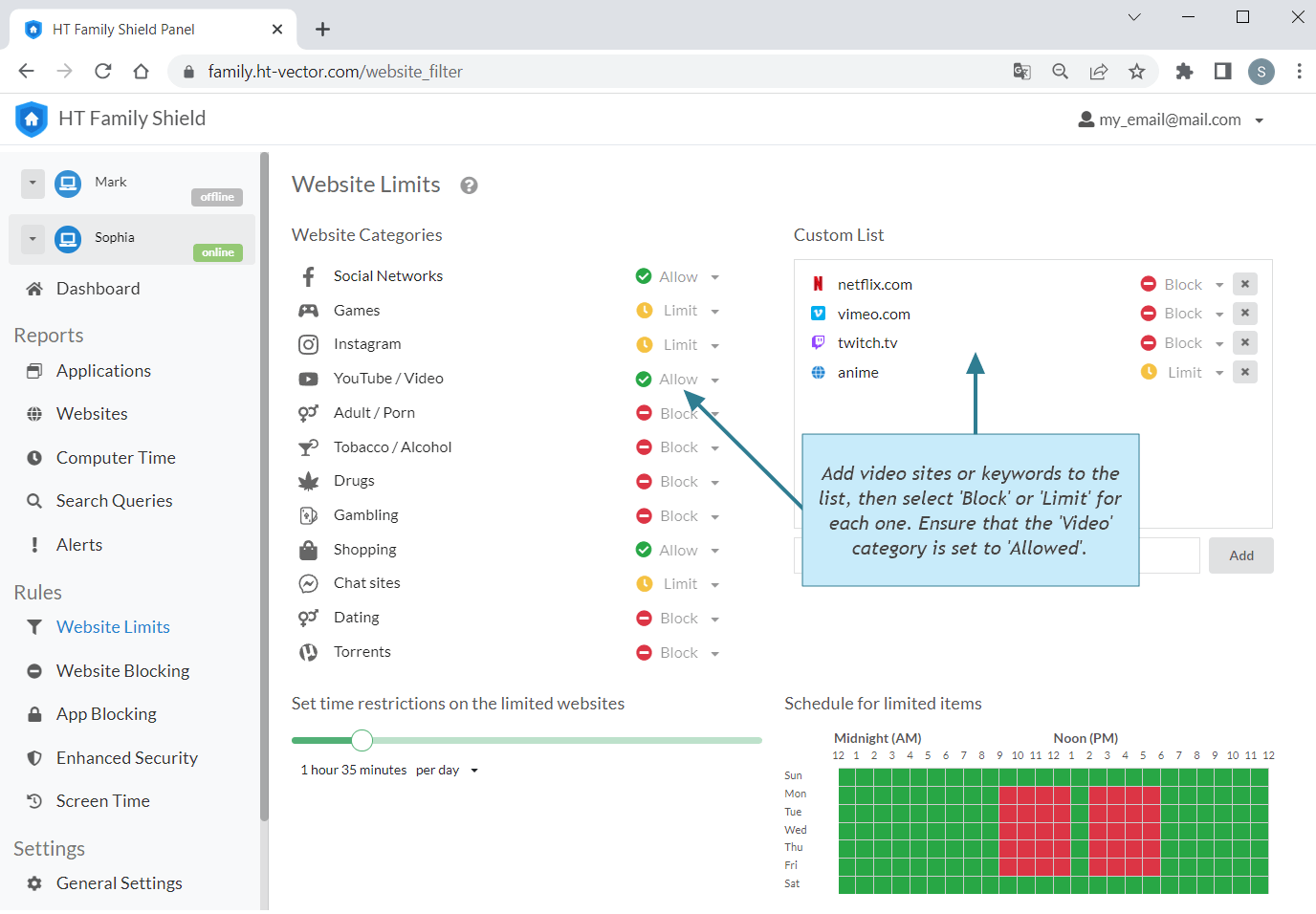 How To Allow Only Specific Videos
On the contrary, if you want to block all video sites and allow only trusted sites, for example, with video lessons, do the following:
Click Websites Blocking.
Select Video/YouTube checkbox to block all video sites.
Add your exceptions with trusted video sites to the Whitelist.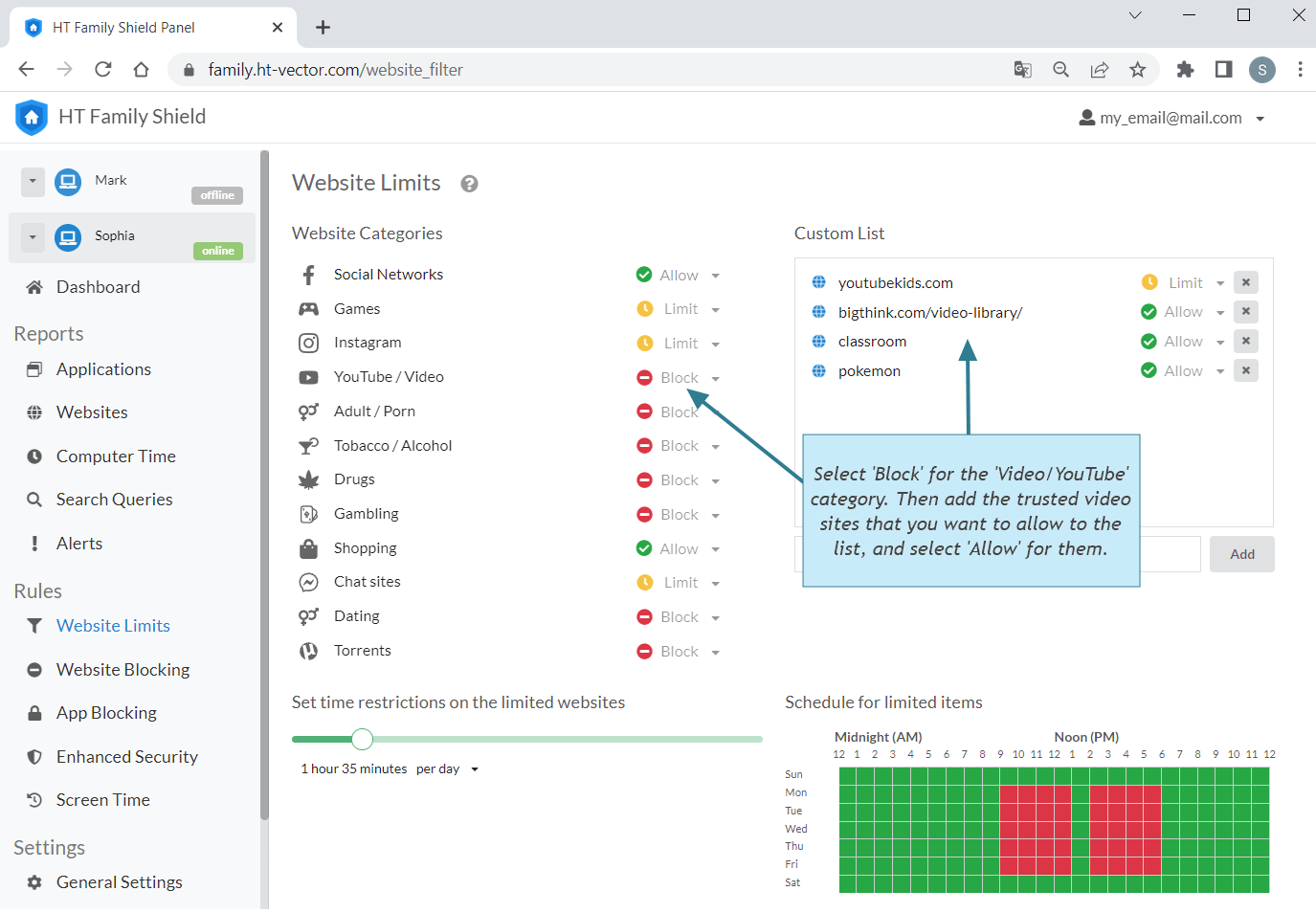 How To Limit Video Sites With Our Video Blocker
Our video blocker has such rare but very useful options as time limits or schedules for specific websites.
Click Websites Limiting.
Add video sites you want to limit to the list.
Set up a Schedule for these sites or specify the Maximum time allowed.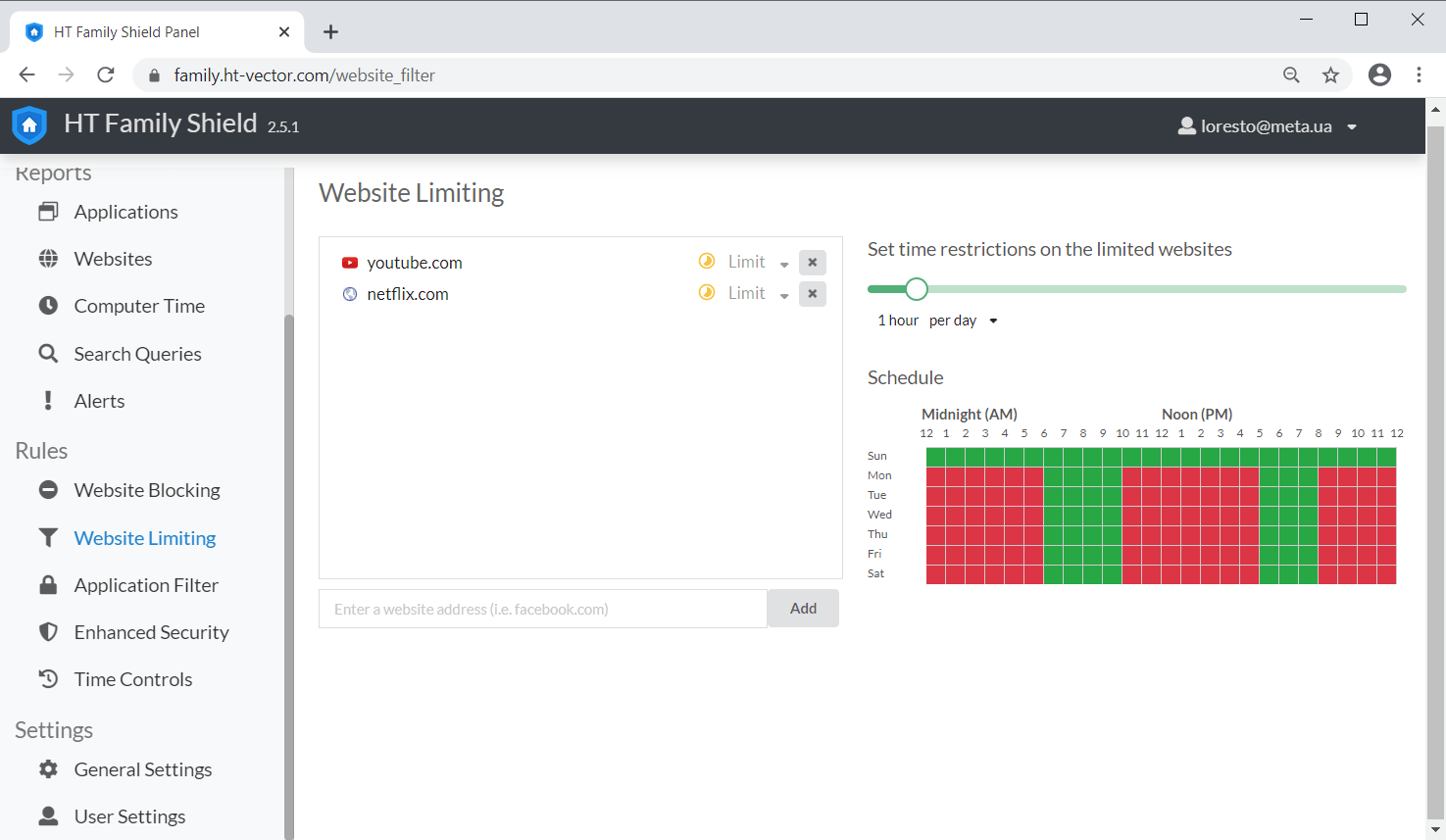 How To Block Video Player or Other Video App
Video players are apps installed on a computer to view video files. They are not related to sites, and their blocking is more complicated.
Go to Application Blocking.
Add video players or other apps related to video watching to the list. You can select Block or Limit for each app on the list.
"Block" disables the app completely.
"Limit" restricts the app according to your Schedule or Max Time options.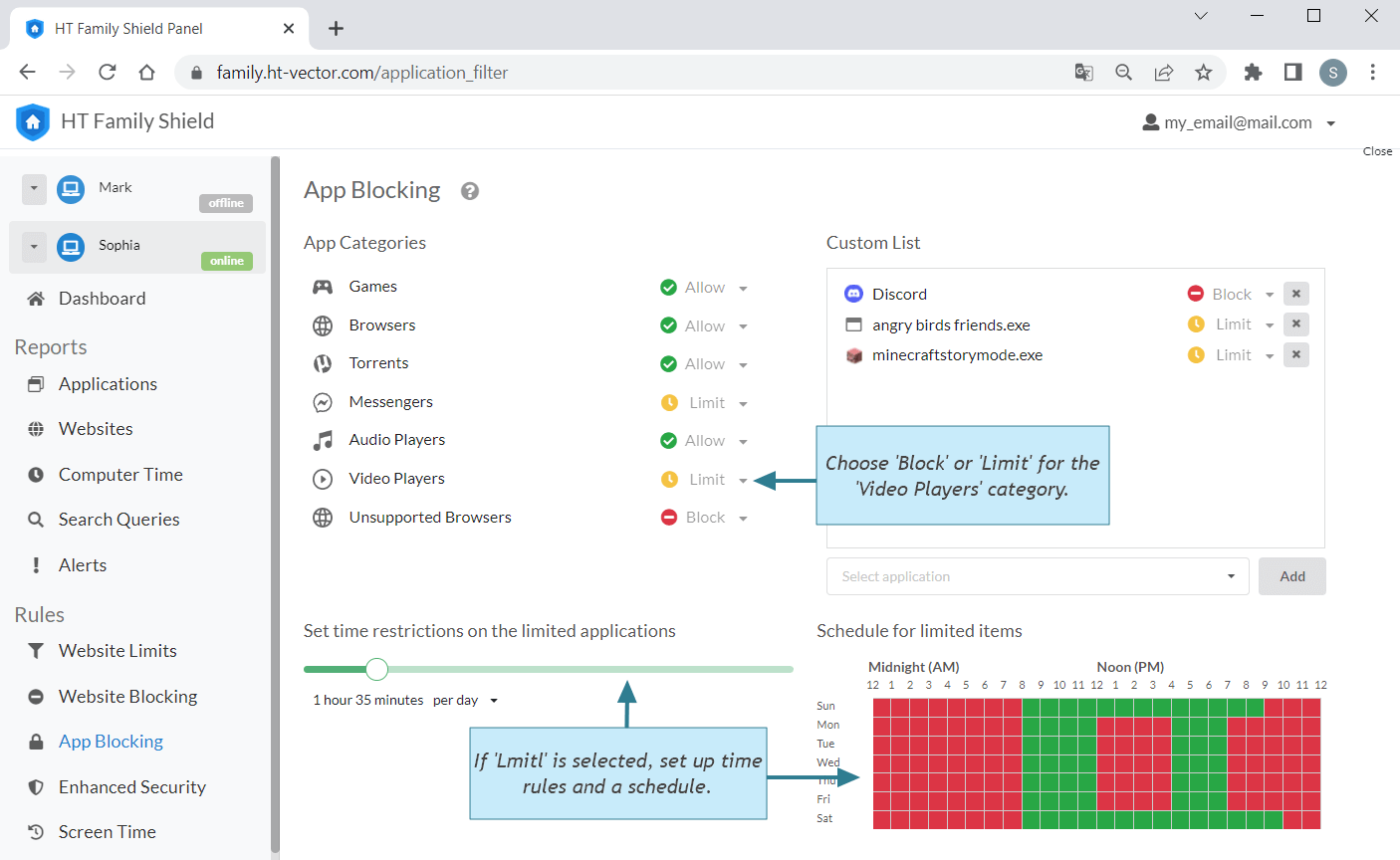 Strong Protection
Your users most likely trying to get around your inhibitions to watch vides. That is especially true for children who will look for all possible ways and solutions. So it is essential that HT Family Shield and HT Task Vector have strong protections from efforts to bypass them. No video blocker add-on cannot boast of such a level of protection. With our video blocker, you can be sure that all video bans successfully comply.
Reports
HT Family Shield and HT Task Vector provide detailed reports about all visited websites, running apps together with time spent on each of them, and alerts showing sites and apps that were blocked or limited according to your preferences.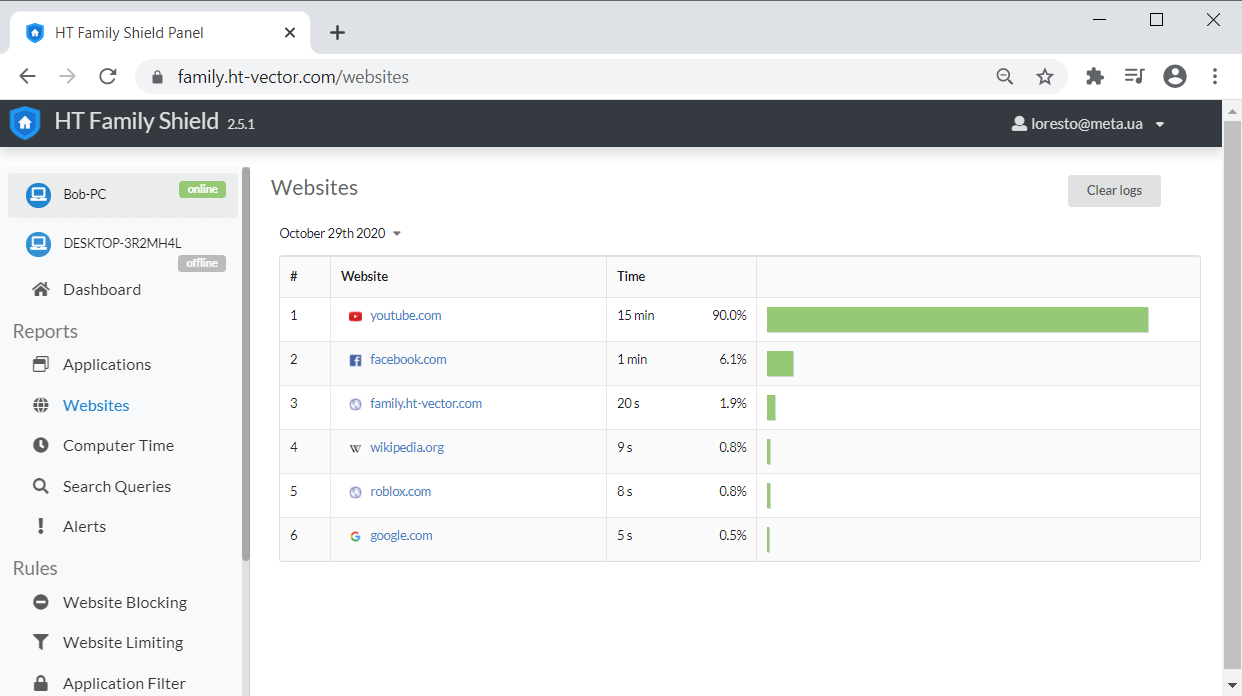 See which sites and apps are taking too much time, then block or limit those you don't want—so simple!
Try HT Family Shield or HT Task Vector as your reliable and multifunctional video blocker app and take some peas of mind.
Try our video-blocker for free!